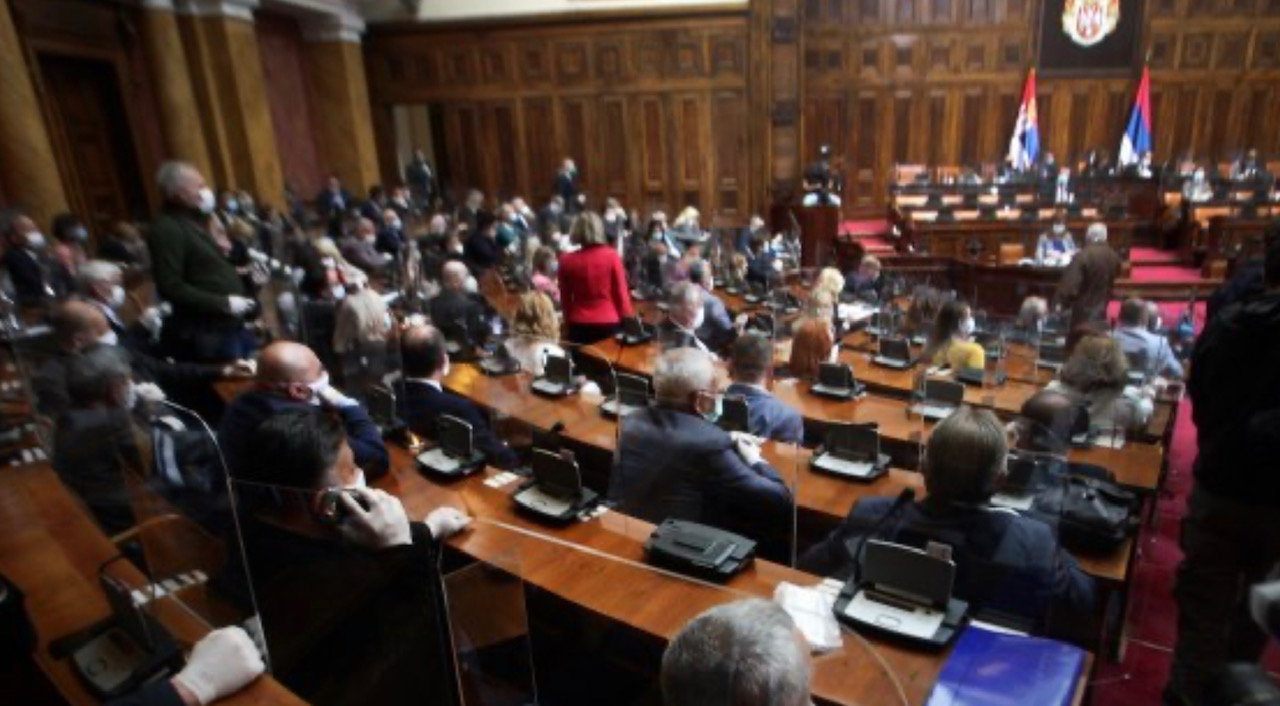 On Thursday, the Serbian government approved a proposal for amendments in the constitution to the part that refers to courts and prosecutors' offices and other related sections of the supreme general legal act.
According to a cabinet statement, with this initiative, the government and the Ministry of Justice reaffirmed their firm commitment to implementing the reform process and fulfilling the work of the revised Chapter 23 Action Plan in the EU accession negotiations.
The proposal refers to changes in the provisions of article 4 of the Constitution and in provisions concerning the courts and the prosecutorial authorities (articles 142-165). Consequently, the changes include the provisions of Article 99 – Jurisdiction of the National Assembly, Article 105 – Manner of decision-making in the National Assembly and Article 172 – Election and appointment of judges of the Constitutional Court.
"The change of the Constitution in the field of justice is a necessary step for the further strengthening of the rule of law and the further harmonization with the European acquis and standards", the statement points out.
The Serbian government also approved an action plan to implement the strategy for the development of the public information system for the period 2023-2025, and the period 2020-2022.
The strategy envisages the adoption of two action plans for the implementation of the planned activities – the first action plan is planned to be approved for the period from 2020 to 2022 and the second for the period from 2023 to 2025. During the period the first three-year action plan will be in effect, a report will be prepared on the results of its implementation and the implementation of the activities envisaged by the plan.
The Ministry of Culture and Information will manage the implementation of the Action Plan, the implementation of the Strategy for the media, as well as the development of a set of new laws for the media. The aim of the strategy is to improve the public information system that guarantees freedom of expression, freedom of the media, security of journalists, pluralism of the media, in a developed media market and enhanced media professionalism.
The government also approved the conclusion of a temporary project, the Benefits Card "For Our Heroes", referring to health workers, staff and volunteers in the COVID-19 system, who are provided with facilitations for the payment of goods and services due to difficult living and working conditions during the pandemic.
The "For Our Heroes" support program is implemented in co-operation with the Serbian Chamber of Commerce, with the support of the United Nations Development Program (UNDP).
"The Government of Serbia invites all stakeholders to participate in the program 'For our heroes', each with their own abilities, so that we can show respect and gratitude to the health workers and all those involved in the COVID-19 system for their daily commitment to the health and lives of citizens", the government says in a statement./ibna