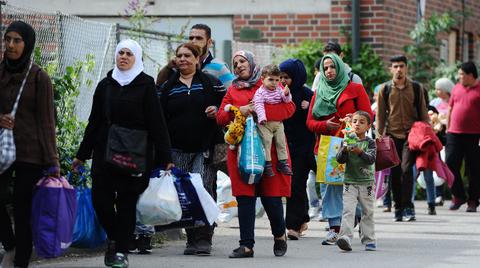 Belgrade, February 9, 2016/Independent Balkan News Agency
By Milos Mitrovic
Serbian government plans to open between 15 and 18 centers for the refugees. Some 6,000 refugees may be accommodated in those camps, diplomatic sources which assist government in coping with the crisis told Danas daily.
Prime Minister Aleksandar Vucic recently said that Serbia can accept several thousand refugees. At the London donor conference he reiterated that Belgrade was ready to take part in European Union's quota system for the refugees distribution.
The final decision considering the centers has not been made yet.
"It's a very sensitive issue, especially taking into account that local communities are not ready for taking larger number of refugees in their close neighborhoods", the source explained adding that locals "are inclined towards serious protests". Several cases of violence against migrants have been recorded in Serbia in recent years, including setting their barrack on fire in Obrenovac, near Belgrade.
In general, citizens have a friendly approach towards the refugees, but this could changed if Serbia becomes their destination, rather than just a transit country. Sources say there are also technical problems in coping with the crisis because Aleksandar Vulin, the minister in charge of refugees and his aides have seen their jurisdiction increase, while the Commissariat for the refugees has been marginalized.
In that sense, sources say there's lack in cooperation. "In other words, we have much debate on refugees and it's now obvious that some of them will stay and live in Serbia. Therefore, it's high time public discussion to be opened. Is Serbia ready? Are citizens, local administration, ministries, media and public ready in general terms? The problem is obviously huge, but it's not discussed enough", they explain.
The government should declare the list of towns which are to accommodate the refugees, as well as rapidly educate citizens so that protests should not be repeated, they add. Officials in Belgrade say that Serbia will be the last country that will close its borders, in case that such a step be needed.