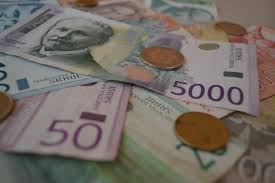 Belgrade, August 5, 2015/ Independent Balkan News Agency
By Milos Mitrovic
Serbia has officially put recession behind, Prime Minister Aleksandar Vucic said today, adding that International Monetary Fund will change its forecast on Serbia's GDP growth in two weeks. Speaking in towns of Leskovac and Crna Trava in the south of Serbia, the premier underlined that there is no danger of a default.
In Vucic's words Serbia will reduce its budget deficit to less than 3 percents of the GDP, "comparable to most developed European countries".
Vucic said that he has claimed several months ago that Serbia would reach economy growth of 0.5 to 1 percent by the end of the year despite measures of fiscal consolidation. "But nobody believed me", PM noticed adding that new IMF forecast which he expects will confirm such a trend.
"This will confirm that I was not lying", Vucic stressed. In 2016 Serbia will reach 2 percent growth while in 2017 it will be even higher, Vucic added.
Considering his previous remark that "he will not give money" (from the budget), Vucic explained that he was alluding to "partisan and idiotic" projects which did nor repay investments of Serbian citizens. However, he emphasised that the government would financially support investments and projects for development.
Vucic promised that the lowest pensions will be increased by the end of the year, as well as in 2016. Pensioners will soon say that they "are able to live, not just survive", the PM concluded.