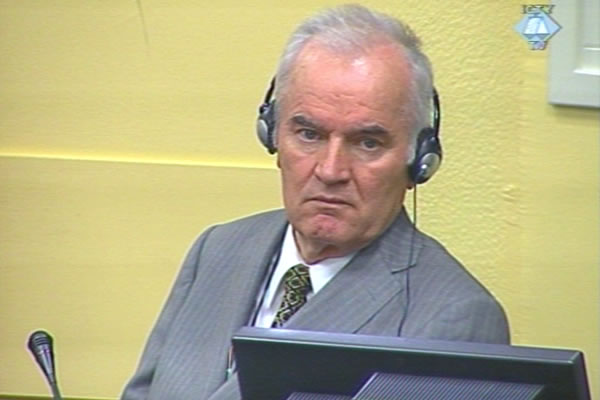 Nela Kuburovic, Serbian justice minister, has sent a letter to the International Criminal Tribunal for the former Yugoslavia (ICTY) demanding "providing all adequate medical preconditions for treatment in Serbia" of ex-General Ratko Mladic.
Ratko Mladic is a former Bosnian Serb military leader accused of committing war crimes, crimes against humanity and genocide by the ICTY. He was extradited to The Hague in 2011. His trial formally began in The Hague in 2012.
"The Ministry of Justice will uphold the proposal of defender that Ratko Mladic should get, if needed, provisional release for the purpose of medical treatment in Serbia", the sources from ministry told Serbian media on Wednesday.
The Ministry explained that the government would provide its guarantees to the Tribunal "required in such cases" for every Serbian citizen, in accordance with the law and legal procedures. The guarantees for Mladic have been demanded from Serbian government by the former war leader's family. Darko Mladic, the general's son, confirmed this information for Srna news agency.
Father's health condition is bad, and it deteriorates; therefore, we have urgently required guarantees for his transfer to Belgrade", Mladic said./IBNA