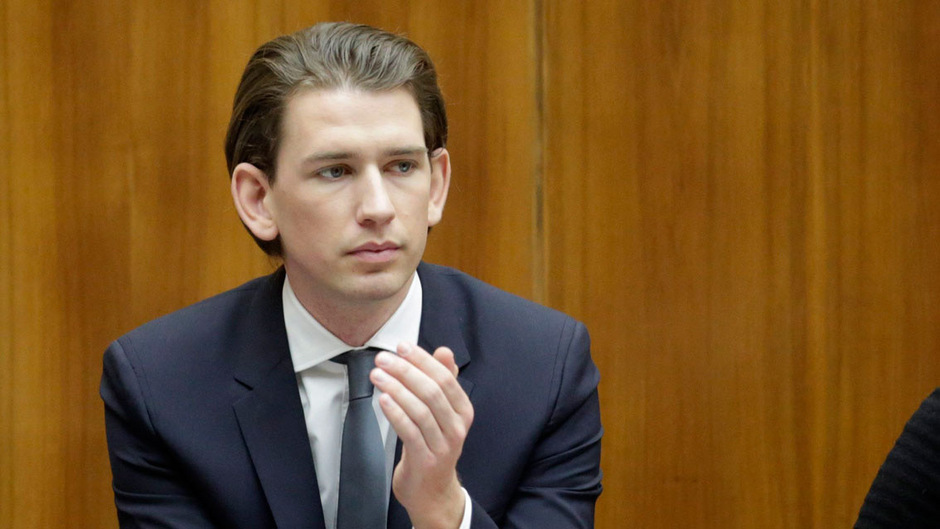 Belgrade, December 10, 2014/ Independent Balkan News Agency
By Milos Mitrovic
Serbia has to fully normalize its relations with Kosovo before entering European Union, Austrian Foreign Minister Sebastian Kurz said adding that normalization should be confirmed by legally binding document.
"It is not the interest of the European Union to accept full membership of the country that has conflicts with its neighbor countries, because this would imply "instability import", Kurz explained in the interview for tomorrows NIN weekly. "Therefore, full normalization of the relations (between Belgrade and Pristina) is needed before Serbia enters into EU and this should be confirmed by legally binding document; Brussels is ready to help and facilitate that process", Kurz said.
Austrian Foreign Minister does not exclude the possibility for Serbia to dissociate itself from Russia and adopt common foreign policy of Brussels. This could occur "at the moment when membership (of Serbia) approaches", he specified.
When asked to comment "contradictory" statements of EU enlargement commissioner Johannes Hahn considering Serbia's decision not to impose sanctions to Russia, Kurz said that "commissioner Hahn wanted to stress that common EU principles and gradual harmonizing with EU foreign policy are important part of accession process".
Hahn's statements on Kosovo during his recent visit to Belgrade have also sparkled "contradictions" in Serbian public. But both Austrians, Hahn and Kurz, underline that Serbia's strong European positions are out of the question.
Serbian President Tomislav Nikolic said last week that he "absolutely" knows that EU will demand from Serbia to recognize Kosovo before entering EU. Nikolic explained that Hahn suggested this during his visit to Belgrade. However, Prime Minister Aleksandar Vucic said on Tuesday that "nobody" has demanded from Serbia to recognize Kosovo as an independent state. Foreign Minister Ivica Dacic also reacted by saying that Serbia was not asked by anyone to choose between Kosovo and EU.
Kurz said that "pro-European position of Serbian government, and especially that of premier Vucic is very clear".
Considering recent nationalistic statements of Serbian Radical Party leader Vojislav Seselj which have triggered reactions by Croatia and European Parliament, Kurz said he was not concerned. Serbia has overcame ideology of nationalism, he explained.