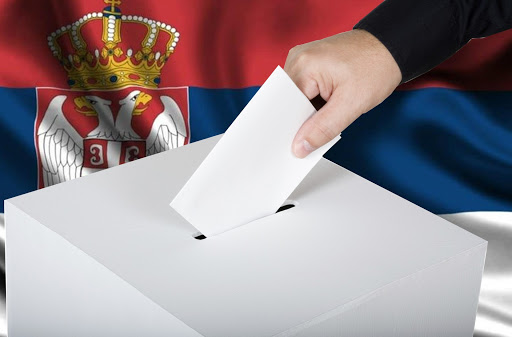 The re-run of the June 21st by-elections in 234 constituencies on Wednesday (July 1st) saw no significant change in the number of parties entering the Serbian National Assembly.
SNS Executive Committee Chairman Darko Glišić said on Wednesday night that the SNS, based on 221 of the 234 constituencies where the vote in the Serbian parliamentary elections was repeated, had won a landslide victory by 60.2% of the vote.
He said in a press conference that the SPS-JS had won 11% of the vote and that the SPAS had received "slightly less" and the POKS had slightly more votes than in the June 21 election.
Muamer Zukorlic's list received 4.7% of the vote, with Glišić explaining that this was the case as there were several polling stations in Sandžak, Zukorlic's stronghold, where re-election was held.
According to him, the rate will be lower during the processing of the remaining 13 polling stations.
Asked if the POKS would be the fourth party to enter parliament, Glišić said that according to their data, the coalition was below 3 percent, but recalled that they were waiting the results from 13 more constituencies.
For its part, the coalition of the Socialist Party of Serbia – United Serbia (SPS-JS) announced that it won 12.5% ​​of the vote based on 75% of the processed polling stations out of 234.
In a statement, the coalition said it had achieved even better results than on June 21, "which has once again confirmed that it is the second strongest choice on the Serbian political scene".
The statement also said that based on these data, the SNS won 61.5% in the run-off election, taking first place, followed by the SPS-JS, Muamer Zukorlić, SPAS and POKS.
These results will not change the electoral will of the citizens expressed on June 21 and the parliamentary representation in the National Assembly of the Republic of Serbia will remain unchanged, according to the SPS-JS./ibna