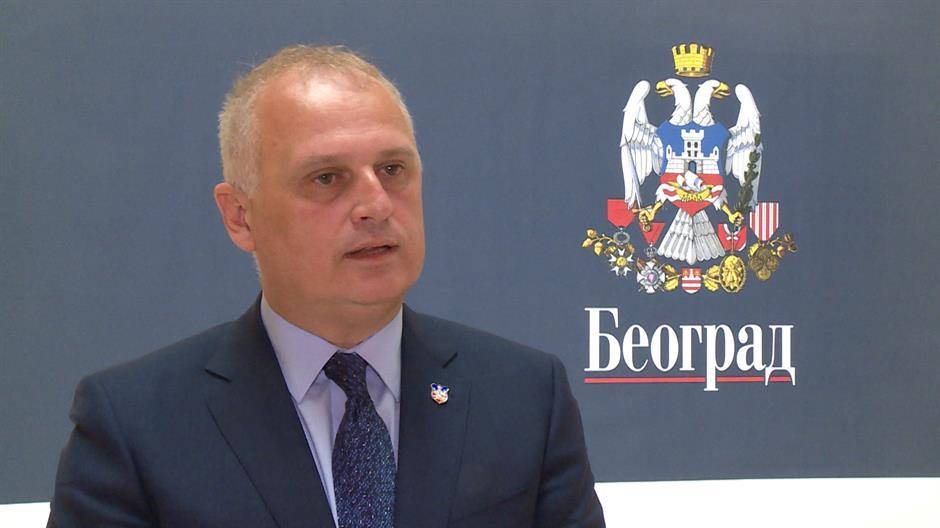 The city of Belgrade, as always, will implement all the measures taken yesterday by the government of the Republic of Serbia, said the Deputy Mayor of Belgrade, Goran Vesić, as a guest on the morning of the TV Happy program. He added that the Belgrade City Crisis Staff will announce new measures today; a decision on the operating hours of restaurants, which will take effect on Tuesday (November 17).
"We will pay special attention to public transport and the use of masks, because it is impossible to cover the distance there, and taxi drivers' associations will be instructed not to accept customers without masks and to pick them up only in the back seat. Regarding the theatrical performances, the Secretariat of Culture yesterday ordered the theaters that the performances should be scheduled in advance, so that they can be completed by 21:00 (local time). We will adapt to every measure and we will do everything to ensure the social and economic life in such conditions", clarified the deputy mayor.
We are not satisfied due to the reduction of the opening hours of restaurants, theaters and cinemas from 11:00 to 21:00, he pointed out.
"We understand this decision as a necessary measure. We are pleased that the Serbian government has come up with a measure between the need to protect the health of the population and the protection of the economy, because closing restaurants at 18:00, as proposed, will completely close this sector of the economy in which approximately 40,000 people work in Belgrade alone. "We hope the new measures will only last until December 1, as announced", Vesić said.
Vesić pointed out that the opening hours of the restaurants were reduced because some companies did not comply with the ban and organized parties and concerts after 23:00.
"If they did not comply with the work ban after 11 pm, these companies would probably not comply with the work limit until 9 pm. That is why it is necessary for all state bodies to be involved in the implementation of the amendments to the law for the protection of the population from infectious diseases, and not only the community militias and the community inspectors of the city of Belgrade and the city municipalities. It is not the people who come to the concerts who are responsible, but the organizers who make money at these concerts. They violate the restriction of working hours, thus committing a crime and bear criminal responsibility for the deliberate spread of a contagious disease", said the deputy mayor.
He added that the amendments to the law were not passed to punish the citizens, but obviously the arrogant ones who are not interested in whether someone will be infected in their concerts.
Vesić called on all citizens of Belgrade to respect all measures, wear masks and protect themselves and others./ibna