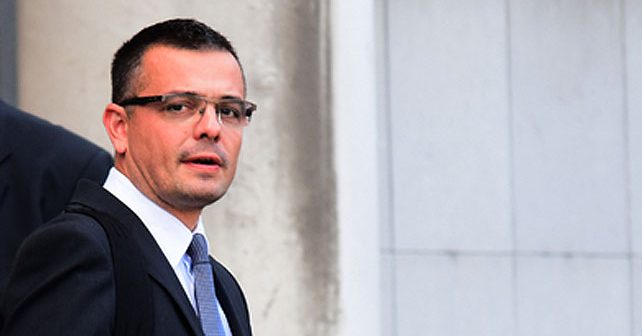 Former Agriculture Minister Branislav Nedimović said today that he expects the new government to be formed in two to three weeks.
He added that the decision of President Aleksandar Vucić to hand over the mandate for the composition of the new government to Ana Brnabić was "the right thing" and constituted the best solution at the moment.
"I expect that the party presidency meeting will take place next week, so that the prime minister-designate has enough time to elect the cabinet and the ministers; afterwards, there will be a central council meeting, and then we will introduce in the assembly the new law on ministries and the government", Nedimović stated during an appearance on Prva TV.
He estimated that a government could be formed in two to three weeks.
"In any case, we will complete this work within the constitutional deadline", Nedimović explained.
Asked if he would serve as Agriculture Minister in the new government, Nedimović replied that this was a question for Ana Brnabić while, when asked if he would like for that to happen, he responded that he likes working in his homeland Sremska Mitrovica, but always remains available. "We will see what happens next week", he added.
He also noted that the proposal for the nomination of Brnabić for the Prime Minister's post was adopted unanimously.
"The president proposed her justifiably, and I personally raise both hands for her and I think this is the best solution right now", Nedimović argued.
He stressed that the goals of the new government were discussed at yesterday's meeting of the party presidency, and undoubtedly include raising the standard of living, the implementation of the Serbia 2025 program in full development, the continuation of the development of infrastructure and all the projects that have kicked off, the maintenance of health security, as well as strengthening the military.
Asked if he had previously spoken to Vučić about the post of prime minister, as allegations had it, he was quick to shut the rumors down.
"We talked about how everything should work, but not directly about that", he said.
Asked if he felt safe in the new government, he said: "I have said it many times; the bench is also a good place for the subs; you can always come in from the bench and score", Nedimović replied.
He also added that he cannot see himself in any other Ministry except that of Agriculture. /ibna