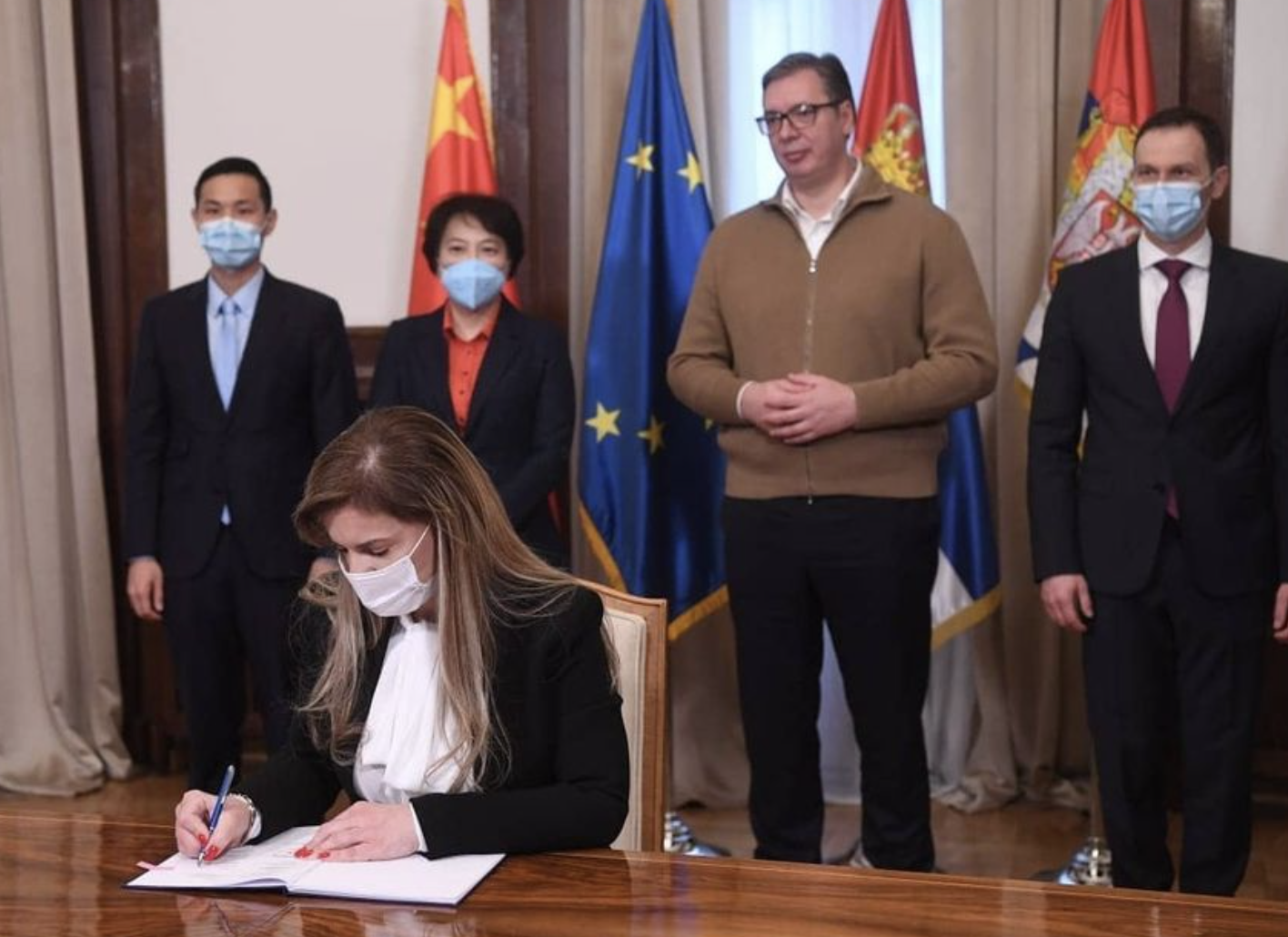 On Thursday, Serbia signed an agreement with the Chinese company "Sinopharm" for the supply of two million new vaccine doses.
The agreement was signed by Serbian President Aleksandar Vučić and Chinese Ambassador to Belgrade Chen Bo.
Speaking with the heads of "Sinopharm" via video conference, Vučić pointed out that the largest number of citizens in Serbia were being vaccinated with this vaccine, stressing the importance of signing the new contract, according to the President's Press Office.
Vučić stressed that Serbian experts gave a positive opinion on the quality and safety of this vaccine.
The Serbian President thanked Chinese President Xi Jinping, the leadership of the Communist Party and the representatives of "Sinopharm" for their help in providing vaccines at the most difficult time.
Sinopharm Group President Liu Jingzhen thanked the President and the citizens of Serbia for the trust in Sinopharm, adding that since the beginning of the pandemic in 2020, Sinopharm, as the largest pharmaceutical company in China, has taken over responsibility to fight this disease.
"Serbia is the first European country to approve the Sinopharm vaccine and today we will sign a contract for the delivery of 2 million new doses. We value the citizens' trust in our product and we are happy to be able to provide the necessary support to the people of Serbia to fight the virus," Jingzhen said.
The construction, reconstruction and equipping of hospitals in Serbia were also discussed at the teleconference. /ibna