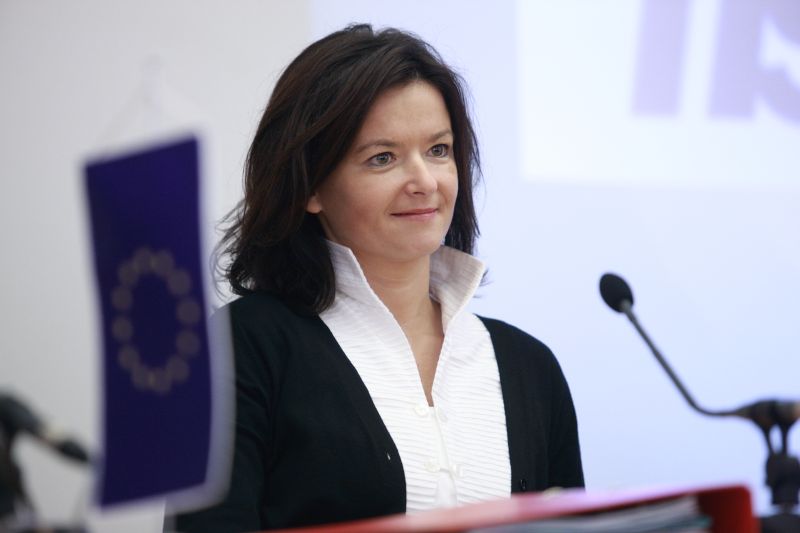 Serbia needs to undergo a sound judiciary reform and have an independent judicial system because that is what the citizens of Serbia expect, Tanja Fajon (photo), member of European Parliament said in Belgrade today. At the same time, Fajon said that the end of this year was "much better for Serbia than the beginning".
"Although there are those who are not satisfied, the advance towards the European integration has been achieved", Fajon elaborated. "Serbia has a pro-European agenda, authorities are ready to achieve their objective (European Union membership), reforms are necessary for the better quality of people's life. I hope that next year will be good for both Serbia and Western Balkans", Fajon told N1 television.
With regard to the criticisms the Serbia receives due to the state of its rule of law and judiciary, Fajon stressed that changes in the constitution are needed. "We hold talks in the institutions in Brussels, talks with non-governmental organizations (from Serbia), which warn us that the judiciary is not good and that it must be changed. This is the most important point for Serbia", Fajon stressed.
In this regard, she singled out "unresolved cases", such as violence against journalists in Serbia. According to Fajon, the implementation of the laws in the freedom of media domain is dissatisfying. "What needs to be known is who are the owners of the media, who are the editors and whether journalists have a proper environment to work independently… It's not just the criticism of the EU, there are also the ratings of the international journalist organisations which show that the media situation in the region is bad", Fajon concluded.
Tanja Fajon is a Slovenian politician. She is a member of the Social Democrats, part of the Party of European Socialists./IBNA