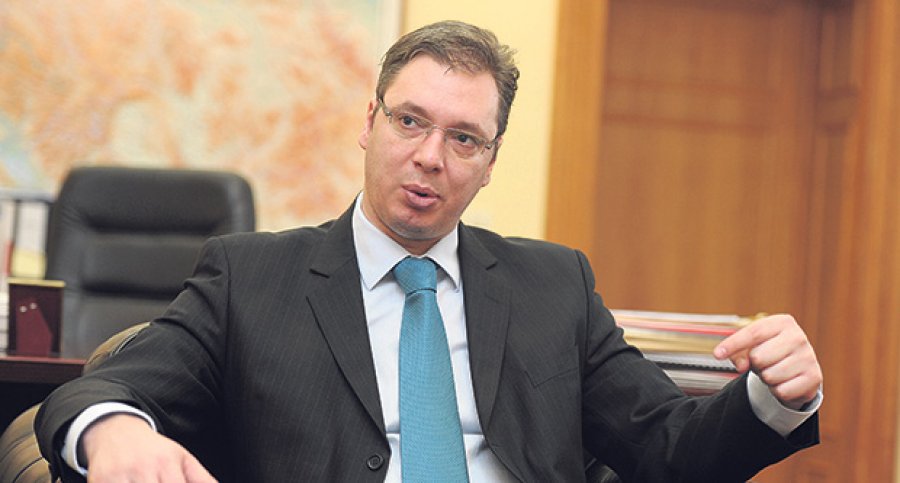 Belgrade, February 16, 2016/ Independent Balkan News Agency
By Milos Mitrovic
Serbia would remain military neutral country but it needs NATO as an ally to protect Serbs in Kosovo and Metohija, Prime Minister Aleksandar Vucic said today.
Vucic criticized non-parliamentary opposition groups which have condemned recent agreements between Serbia and NATO. Premier accused opposition for hypocrisy claiming that they "were not able even to defend the mosques". Vucic alluded to arson attacks against mosques in Belgrade and Nis after Kosovo declared independence in 2008. At the time, Democratic Party of Serbia (DSS) was in power, led by conservative premier Vojislav Kostunica. Since 2012 DSS is out of parliament.
In Vucic's words, agreement which provides benefits for NATO troops in Serbia was signed while he was in opposition and "issue has now became actual from political reasons, rather than patriotic". "This agreement has became issue now, and it was not at the time of signing because I should be the target and not those who have signed it", Vucic told journalists.
However, PM stressed he don't think that the agreement was bad. "Do we demand from NATO to protect Serbs in the north of Kosovo? And we would not allow it to come to the north of Kosovo? We need NATO as an ally, to protect our people in Kosovo, in order to avoid those hypocrites to protect them", Vucic stressed.
"There are people who take care about our national interests but not by beating their heads against the wall", Vucic elaborated, "because they would not do a favor to anyone, including wall, by doing that".
"Sanda has been protecting Kosovo in 2008, but she didn't managed to protect even mosques in Belgrade", Vucic said referring to current DSS leader Sanda Raskovic Ivic.