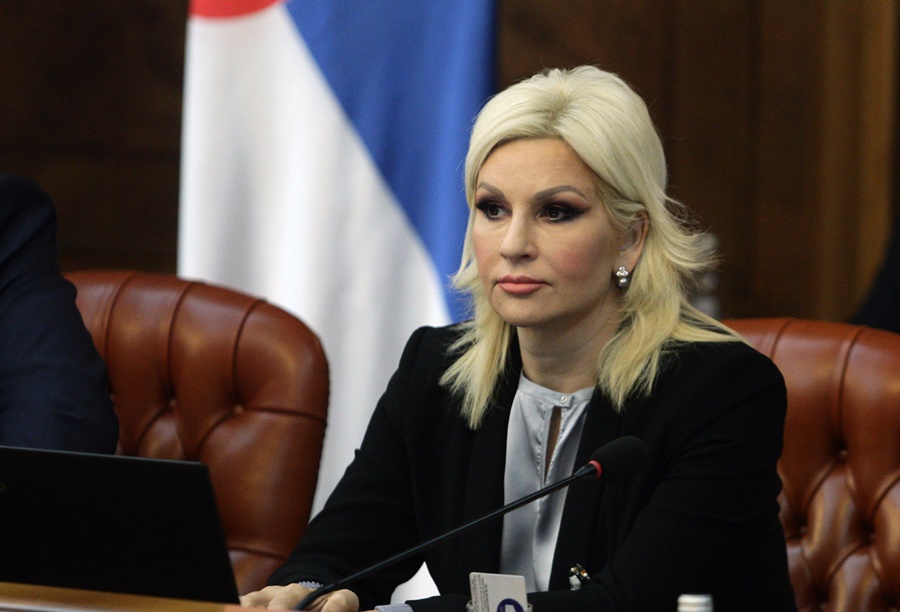 Deputy Prime Minister and Minister for Construction, Transport and Infrastructure Zorana Mihajlovic will table to Parliament for consultation, at an extraordinary session starting today, 13 draft bills and decisions on infrastructure, construction and transport.
As announced by the Government of Serbia, the draft bill on specific procedures for the implementation of construction and reconstruction of infrastructure facilities is of particular importance and will allow for the rapid implementation of large infrastructure projects under the new investment cycle.
The ministry intends to launch new investment projects worth around EUR 5 billion in 2020 and more efficient administrative procedures would help build the planned roads, railways, airports and ports and urban infrastructure as soon as possible.
According to the government, the fundamental rights of the owners of the expropriated property will not be affected, including the maintenance of the principle of determining the market value of the expropriated properties, the rights of the owners of the parcels under the law and the protection of owner's rights.
The bill that amends the Spatial and Construction Law was proposed to further align domestic law with EU regulations, as well as to limit and redefine standards that would allow Serbia to be further upgraded to the World Bank's investment list. The most important changes to this law relate to professional qualifications, namely the protection of professional rights.
The bill on the Registry of Spatial Units and the Registry of Addresses will allow for the merging of the three regulations now in force into a single one and will make the exchange of data between government agencies more efficient.
The bill on the Law on Special Conditions for the Construction of Houses for Members of the Security Forces aims to increase the maximum number of storeys of buildings under this program (from six to eight floors).
The draft law on amendments to the law on converting the right to use land for rent will allow for more effective implementation of the legal provisions in practice, including in the area of ​​banking guarantees and will contribute to the complete transformation of land ownership, increasing the turnover of construction.
The bill on the Law on Passenger Carriage by Road includes, inter alia, the amended provisions on the financial capacity of passenger carriers, regulates the conditions for the sale of tickets and other transport documents over the Internet and facilitates carriers' obligations to financing, while allowing transport planning to be more tailored to market needs.
There are also two water transport bills to enhance ports' efficiency and safety, as well as their harmonization with international standards in navigation.
In the field of air transport, amendments to the law provide more clarification on air safety issues, helping to harmonize internal regulations with those of the EU.
Finally, two international agreements, one with Iran on air transport and one with Turkey in the field of infrastructure, will be discussed.
A total of 20 bills and decisions will be discussed during the extraordinary session of the National Assembly, which begins Monday, January 27./ibna