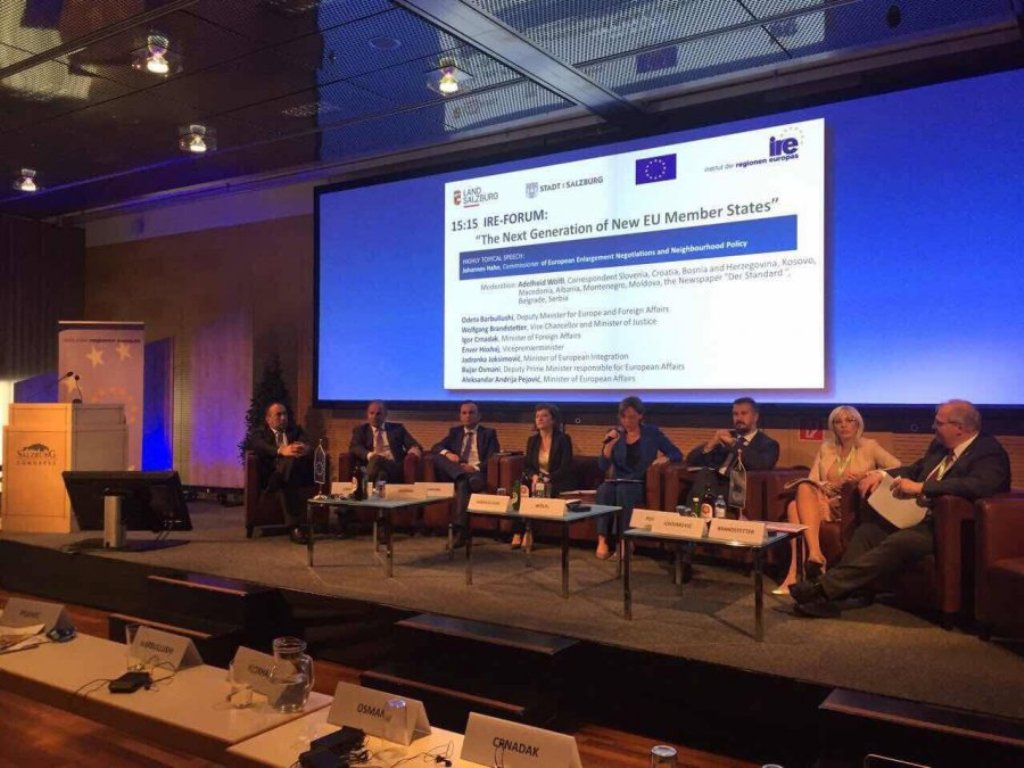 Serbia must recognize Kosovo's independence. This is how the deputy Prime Minister of Kosovo, Enver Hoxhaj started his speech at the Salzburg Summit.
In the address that he delivered, Hoxhaj said that three historical issues must be addressed in order to make sure the Balkan countries are fully integrated in the EU.
"Without addressing three historical challenges such as mutual recognition between Kosovo and Serbia, the issue of the name contest for Macedonia and the strengthening of Bosnia and Herzegovina as a functional state, the Balkan will not be able to fully integrate in the EU", Hoxhaj said.
Deputy Prime Minister of Kosovo has also talked about the dialogue with Serbia, saying that he welcomes the domestic dialogue initiated by Serbia, adding that Kosovo is a topic of foreign policy for Serbia and that it must recognize Kosovo's independence". Hoxhaj said.
Hoxhaj called on the EU to support societies in the Balkans and their economic development as the best way of bringing them closer to the EU.
Kosovo's Foreign Minister is participating in this summit along with the EU Enlargement Commissioner, Johannes Hahn, deputy Prime Minister of Austria, Wolfgang Brandstetter, Albania's Foreign Minister, Ditmir Bushati, Bosnia's Foreign Minister, Igor Crnadak and the ministers of European Integration of FYROM, Montenegro and Serbia. /balkaneu.com/