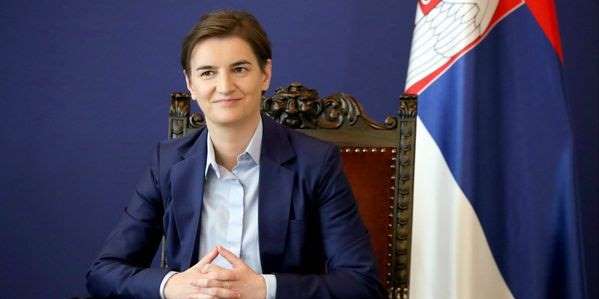 Just a few hours before the SNS Presidency meeting, during which the composition of the new Serbian Government is expected to be updated, Prime Minister-designate Ana Brnabić held successive meetings with SPS party leader Ivica Dačić, coalition partner Dragan Marković and SPAS President Aleksandar Ćapić.
According to reports, the subject of discussions was the composition of the new Council of Ministers, although it remains unknown whether Aleksandar Vucic's Serbian Progressive Party will have one or more partners in the future government and who those will be.
Earlier, Ana Brnabić refrained from disclosing any information on the composition of the new Government and the possible collaborations, as she said that she would present it first to the President of the SNS and the other members of the SNS Presidency.
The leader of the Socialist Party did not want to make statements to journalists, while Šapić, when asked by journalists if he would be included in the government, replied that "I can not tell you right now; it would be unfair because tonight is the meeting of the Presidency of the SNS, the party that holds the absolute majority".
According to Šapić, his talks with Brnabić were in line with his talks with President Aleksandar Vucic.
"They (in the SNS) will make their decision tonight and then we can discuss whether the SPAS will be part of the government", Šapić said.
He recalled his position, which remained firm even after the elections; that he was ready to be part of the majority, provided that they agreed on national issues, while he would not be in government unless an agreement was reached, and that in that scenario there would be no drama.
"For the past three months, I have been quite modest; I have not come out with statements and assessments because I had nothing new to say and my attitude has not changed", Šapić said. /ibna