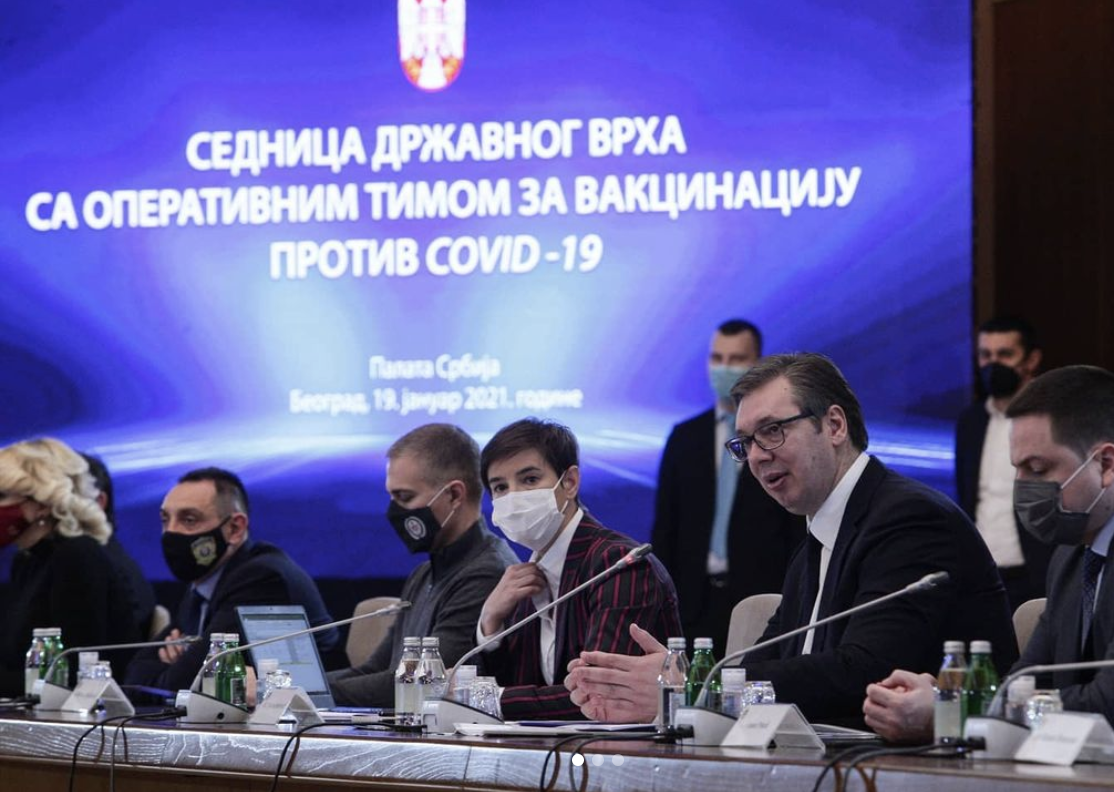 Serbian President Aleksandar Vučič said today that vaccination is vital for Serbia, as without it the battle against coronavirus will never be won not only in terms of health, but also financially, with the country "on the brink of the abyss."
At the beginning of the meeting between the state leadership and the Immunization Task Force, Vučić announced that the mass vaccination of Serbian citizens with the Chinese vaccine would begin today, calling for the procedure to be carried out as soon as possible.
"Today," Vučić said, "is one of the most important meetings for the future of Serbia; the life of Serbia."
"Today, we must make decisions regarding the vaccination process, the survival and progress of the country and its citizens, and act accordingly in the next period," Vučić said.
The President of Serbia thanked every health worker, who, as he said, did their best to help the citizens and the country fight this vicious disease.
"I thank the retirees, who suffered and were more exposed to the effects of this disease, but also the young people, the life of whom we made more difficult with all the decisions we were forced to take. But we had to protect the lives of the elderly," Vučić said.
According to President Vučić, another 250,000 doses of the Russian "Sputnik v" vaccine will be arriving soon.
He also said that an agreement will be signed with Poland and "Astrazeneca" for 800,000 doses of the vaccine produced by this company.
The Serbian President said that the mass vaccination with the Chinese "Sinopharm" vaccine will start today.
He stressed that it is important that all health workers, teachers, security forces and the army be vaccinated as soon as possible.
"Every day we administer the vaccine, we protect someone's life," Vučić said.
The Serbian President did not fail to take a hit at the European Union, saying that "Serbia has donated two million euros for vaccines. It seems to me that we have been heavily involved in supporting the development of a cure for the crisis. We were the first in the region to pay for Covax, a specialized program within the EU, through which we would have to receive significant quantities of vaccines from the Union, which we have yet to receive."
Vučić expressed his belief that at the Brussels meeting on Thursday, the country's needs in the Western Balkans will be heeded, and Serbia would soon be able to rely on these vaccines. /ibna