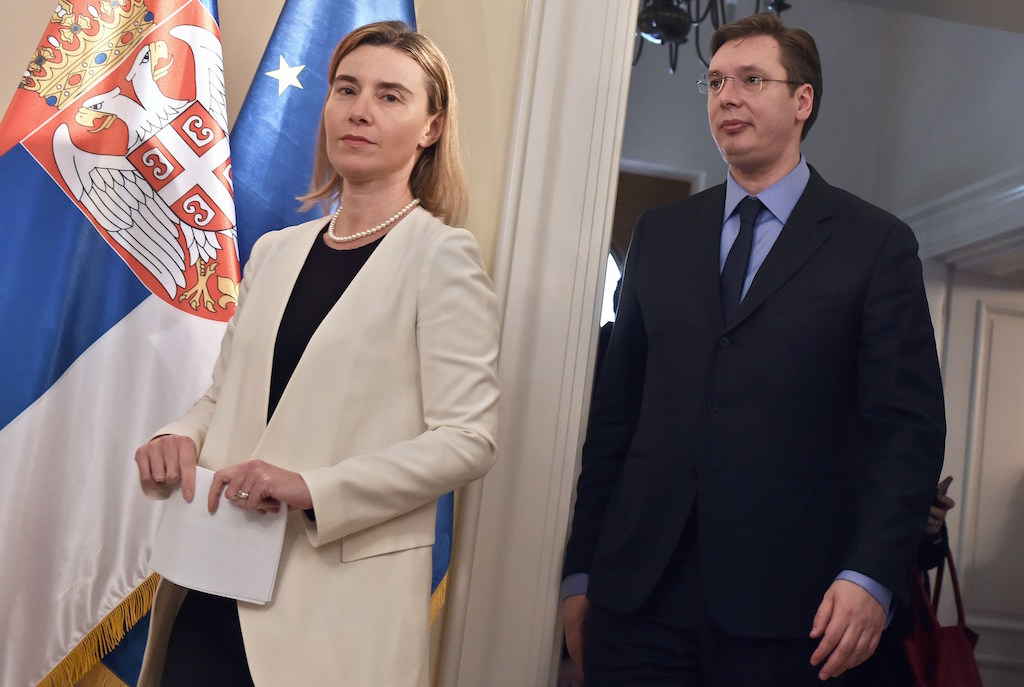 European Union foreign policy chief Federica Mogherini visited Belgrade in an unplanned trip in order to meet the Serbian president, Aleksandar Vucic and ease the tensions that keep running high between Serbia and Kosovo, after the arrest in northern Kosovo, short detention and expulsion of a senior Serb politician.
According to international media Russia is adding fuel to the fire by trying to interfere, whereas the EU is "trying to avert further friction", as AP reads.
Based on a statement issued by the President Aleksandar Vucic's office the Serbian head of state and Mogherini agreed to look for "new ways" to solve the existing problems between Belgrade and Pristina in a non-violent or tense way.
"Mogherini didn't immediately comment, but the statement quoted her as saying 'what happened yesterday (March 26) must not be repeated.' The European Union expects peace to be preserved with wisdom and restraint", AP news agency reports.
Clearly, the Russian side supports Serbia. Its Foreign Ministry issued "a strongly-worded statement, accusing the EU and the U.S. of wanting 'to crudely suppress' attempts by Kosovo Serbs to 'safeguard their legitimate interests.' It is nakedly clear that the Kosovars (Kosovo Albanians) follow the advice of their U.S. and European patrons, who trample international law and act on the basis of arbitrariness," said the statement carried by Tass news agency", as cited by the AP.
The wider issue remains strictly diplomatic and political, but, unfortunately on an international scale.
Although Russia is pro-Serbian, the U.S. and a big number of Western countries support Kosovo and have recognised its unilaterally declared independence of 2008.
So, while Moscow wants its influence expanded in the EU through the Balkans, Washington is pulling the brakes with Brussels trying to mediate.
Undoubtedly, a power game is unravelling, nevertheless the situation should not get out of hand…. / IBNA
File Photo