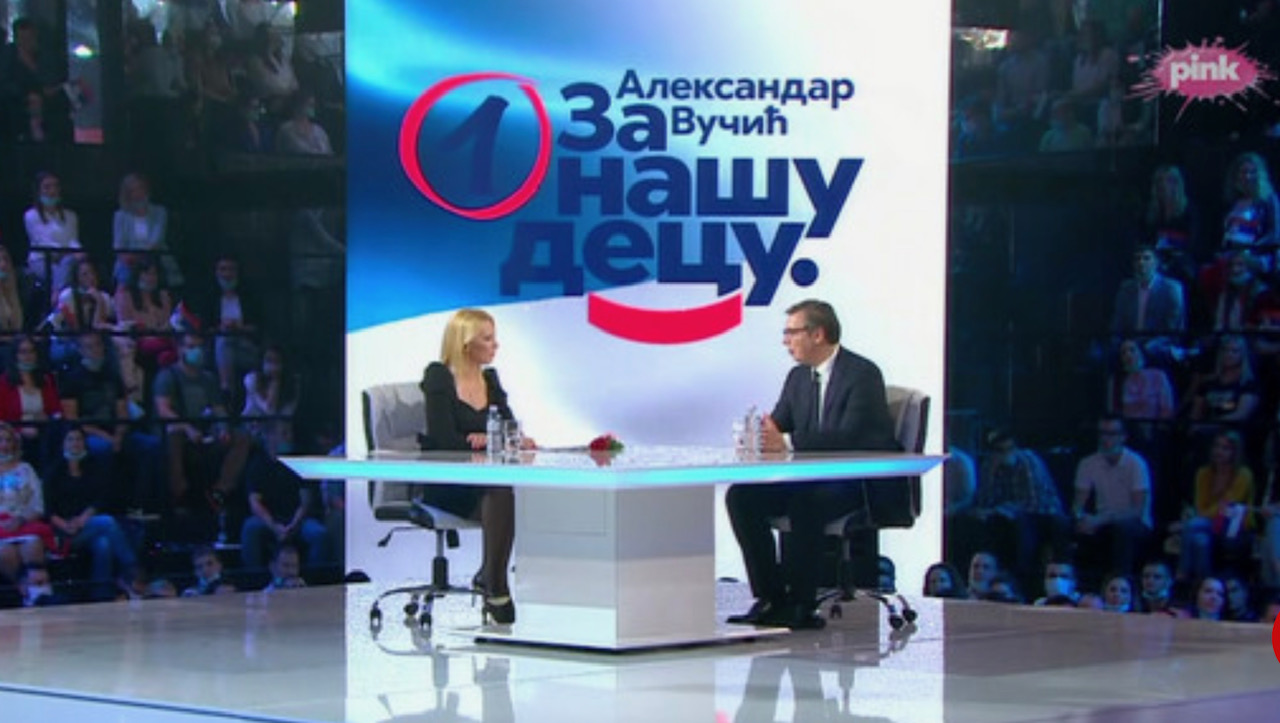 "It is important on Sunday, despite the few corona-cases, that everyone in the polling stations have masks and all the protective equipment. It is important that people go to the polls", said Serbian President and SNS leader Aleksandar Vučić in one of his last appearances, as the election "silence" for the June 21 election begins.
The President of Serbia and the leader of the Serbian Progressive Party, Aleksandar Vučić, was invited to a special show on Pink TV, in which he had his final interview before the elections of the Republic.
"Everyone had some rallies; we were the only ones who didn't have them because of the coronavirus. In the election campaign, the few meetings with the people affect the feeling of the campaign, but I hope the people understood why we did it", Vučić said.
Among other things, his TV appearance raised the issue of his meeting with Russian Foreign Minister Sergey Lavrov.
"I did not come here to say that everything is easy and ideal. I will fight hard for Kosovo, much more than those whose mouths were full of heroism. The most important thing is to tell the people the truth", Vučić said, adding that not everything is great and that anything can happen on Sunday.
The SNS leader said he would travel to Moscow for the victory parade on Tuesday and that he would then travel to Washington, where he has been invited to a US initiative to continue the Belgrade-Pristina dialogue.
"You can always see everything in Vidovdan. There they will be able to see who betrayed Kosovo. I emphasize that it will not happen again and the statements of Avdulah Hoti are in vain. We will see if it will be easy for us", Vučić said.
People are much more politically educated than before. You can't sell anything to the people. People are looking for care", Vučić said, adding that the people are more optimistic, more ambitious today./ibna