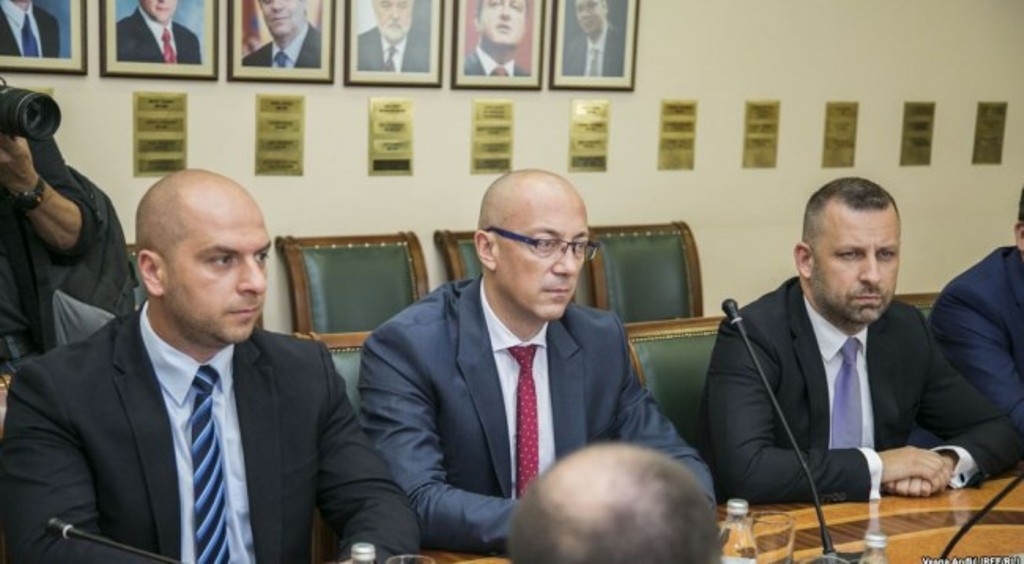 Serbian Interior minister, Aleksandar Vulin has demanded Serb List Party to overthrow the government of Kosovo, should the Association of Serb Communes not be formed.
He said that the agreement for the Association of Communes reached in Brussels, will not change.
"If Pristina is not able to implement the agreement on the Association, then the Serb List needs to overthrow the government", Vulin said.
The government of Kosovo may be overthrown because its majority in parliament depends on the 10 MPs of the Serb List.
The Serbian President, Aleksandar Vucic has also said that the Association needs to be formed, warning that if this doesn't take place, then dialogue between Kosovo and Serbia will need to be revised.
The formation of the Association of Serb Communes is expecting a decision from the government of Kosovo.
The team for the management of the draft for the statute of this Association is yet to take any action for it.
Officials from the ministry of Local Government say that the team which has been set up two years ago, is expecting signals from the government of Kosovo.
Meanwhile, the European Union has demanded the institutions of Kosovo to form the Association without any further delays.
Maja Kocijancic, spokesperson of the EU head of diplomacy, Federica Mogherini, says that technical talks between Pristina and Belgrade will resume in 10 days.
On the other hand, the government of Kosovo has declared that the Association will be formed according to the Constitution and by complying with the findings of the Constitutional Court.
The Agreement for the Association between Kosovo and Serbia has been reached on 25 August 2015, but Kosovo's Constitutional Court had deemed some of the principles of the agreement in contravention with the Constitution of Kosovo. /balkaneu.com/