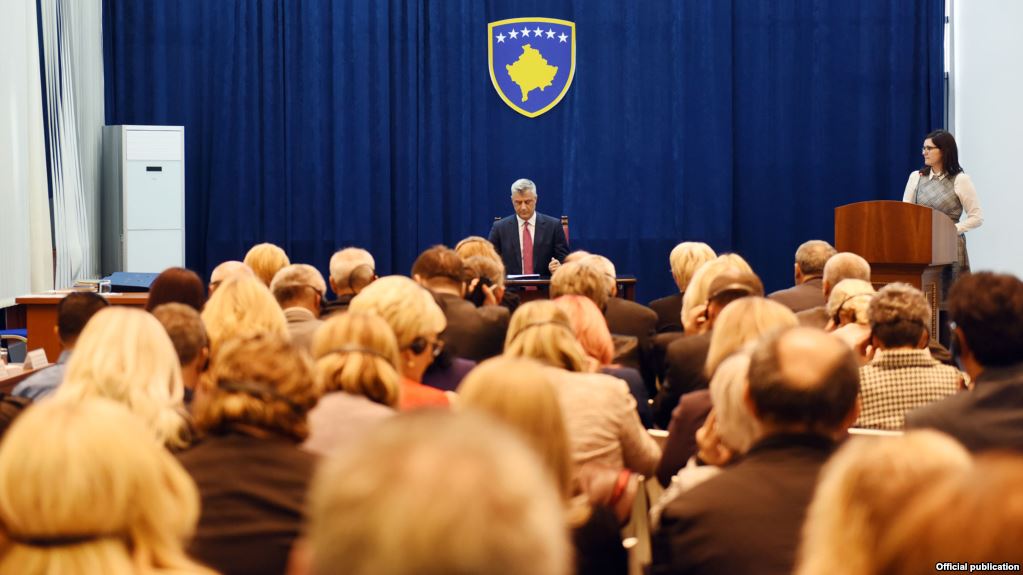 The decreeing of Serb judges and prosecutors from the north of Kosovo, has raised suspicions and prompted reactions about the way they have taken their oath.
The oath ceremony which was held last week, was closed for the media and as a result, it continues to be commented in different ways in both Belgrade and Pristina.
Prime Minister of Serbia, Ana Brnabic, says that Serb judges and prosecutors have not taken their oath before president of Kosovo, Hashim Thaci. Instead, they have cited a special and neutral declaration.
"Just to be clear: our judges have not taken any oaths, they have only made a special and neutral declaration. The truth is important", said Brnabic, aiming for a parallel system of the Serb judicial system in Kosovo.
Meanwhile, opposition parties in Kosovo claim that both governments of Kosovo and Serbia had agreed on holding this ceremony discreetly.
Meanwhile, president Thaci's office has issued a statement saying that "the process of the integration of judges and prosecutors belonging to the minority community, within our justice system, has been made in line with the agreement for the justice system. From now on, Kosovo will only have one system of justice", the President's office said.
The Brussels' agreement for the justice system between Kosovo and Serbia, which relates to the integration of Serb judges and prosecutors from the north of the country in the system of Kosovo, has been signed in February 2015. /balkaneu.com/