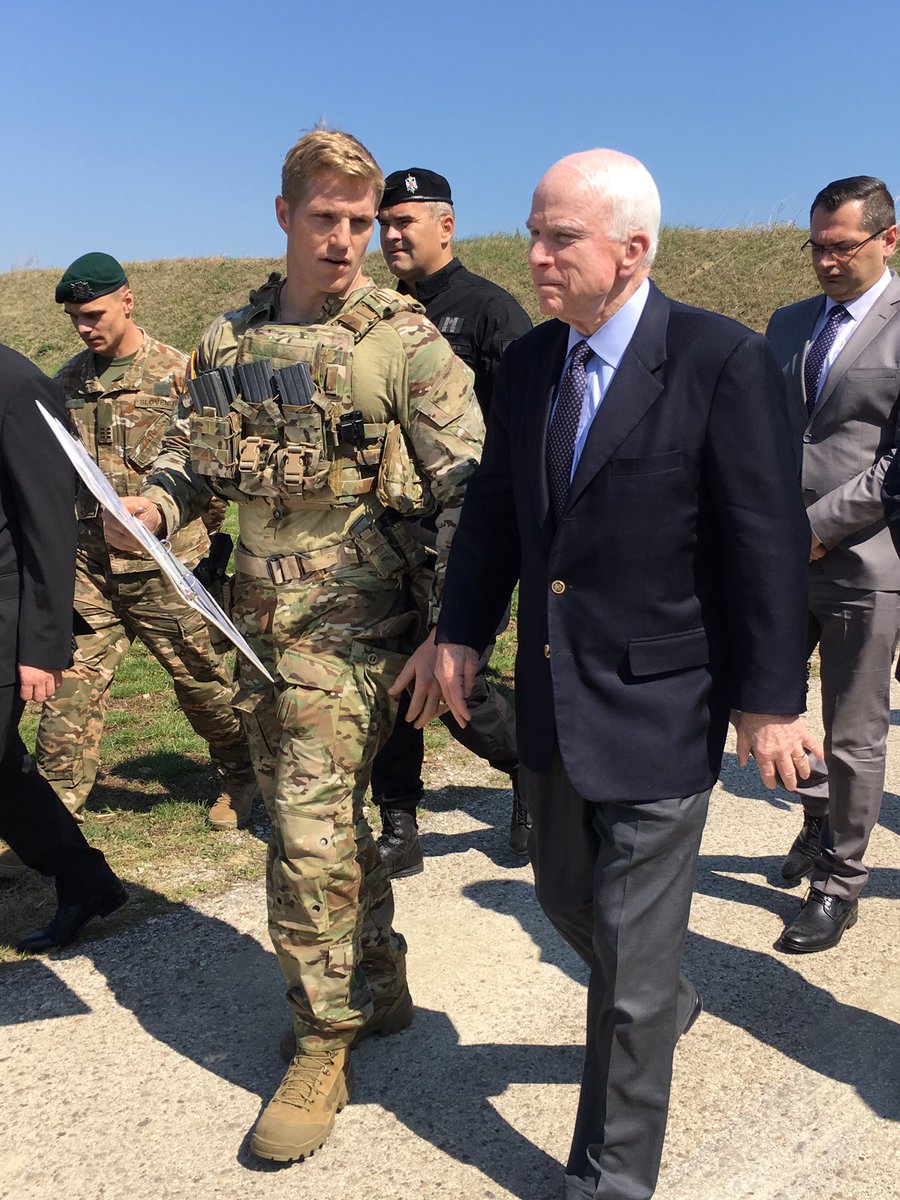 Serbia plays a vital role as a force of reconciliation and it is the main economy in the region, United States senator John McCain said today after meeting with prime minister Aleksandar Vucic in Belgrade. McCain, who is the chair of the Senate armed service committee, congratulated Vucic on his win in the recent presidential elections, as well as the progress of Serbia in the path to the European Union.
At the press conference with Vucic, McCain stressed the importance of the Brussels dialogue between Belgrade and Pristina. "The dialogue process is difficult but thanks to president Nikolic and Vucic as well as their counterparts in Pristina, this dialogue progresses", McCain said.
He added that this process requires strong leadership, a message he will also reiterate in Kosovo later this week. Prior to his stay in Belgrade, McCain visited Croatia.
The US senator said that he and Vucic have discussed on how "two world wars started in this region", adding that the situation in the region must not deteriorate to uncontrollable level.
McCain also expressed his concern over "Russian behavior", including the "recent attempt to overthrow the government in Montenegro".
Vucic stressed that the resolution of the problem with the forming of a government in FYRO Macedonia "in a peaceful and best manner" is very important for the peace and stability in the region. Vucic hopes, as he said, that the problem will be resolved peacefully, in accordance with FYROM laws.
The Serbian premier and president-elect stressed that the country does not want to belong to any military alliance. Serbia wants to remain military neutral. Serbia has good military cooperation with NATO but also have mutual military exercises with Russia.
"We have and we want to have good links with Russia, just like we are in the European path", Vucic reiterated./IBNA
PHOTO: John McCain attended joint training of Serbian special anti-terror unit and US Green Berets