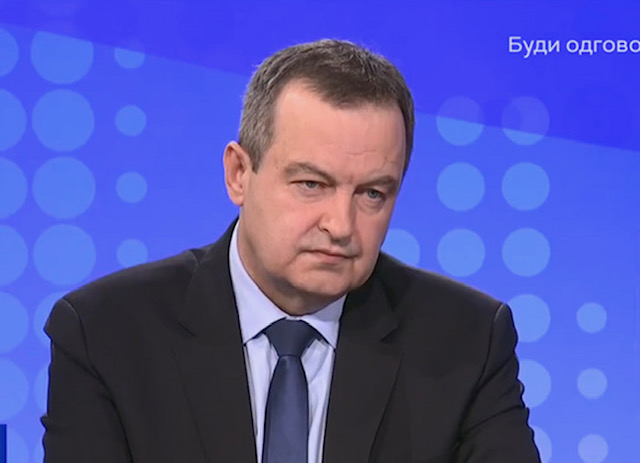 Serbian National Assembly Speaker Ivica Dacic said yesterday the Parliament has currently set the budget of Serbia as a priority, noting that the highest legislative body will be placed in charge of the dialogue between the ruling parties and the main opposition next year.
On the RTS "Questionnaire" show, Dacic said the European Union's position is that the Parliament should focus on inter-party dialogue next year.
"The main thing, in my opinion, is that the Parliament cultivates its role in the best way as the highest legislature, and therefore has more influence over the public", Dacic explained.
Speaking about the relationship between his party and the Serbian Progressive Party (SNS), Dacic, also chairman of the Socialist Party of Serbia (SPS), stressed it was necessary to work to further harmonize the two parties' common strategy in the coming years.
Asked if relations between him and Serbian and SNS President Aleksandar Vučić were better than those between the respective parties, Dačić agreed adding that he did not understand the parties' differences at local level.
Asked to comment on disagreements between Energy Minister and SNS presidency member Zorana Mihajlovic on one hand, and Srbijagas director and SPS official Dusan Bajatovic on the other, Dacic said it was imperative that the conflict be resolved.
"Everyone has to leave opposing views aside. I hope they will be able to work together… Nobody reached out to me, neither Bajatović nor Mihajlovic. This must be resolved", said Dacic.
He added that there was no problem talking about Bajatovic, however he had not heard any more criticism about the "Srbijagas" director from the state leadership. /ibna