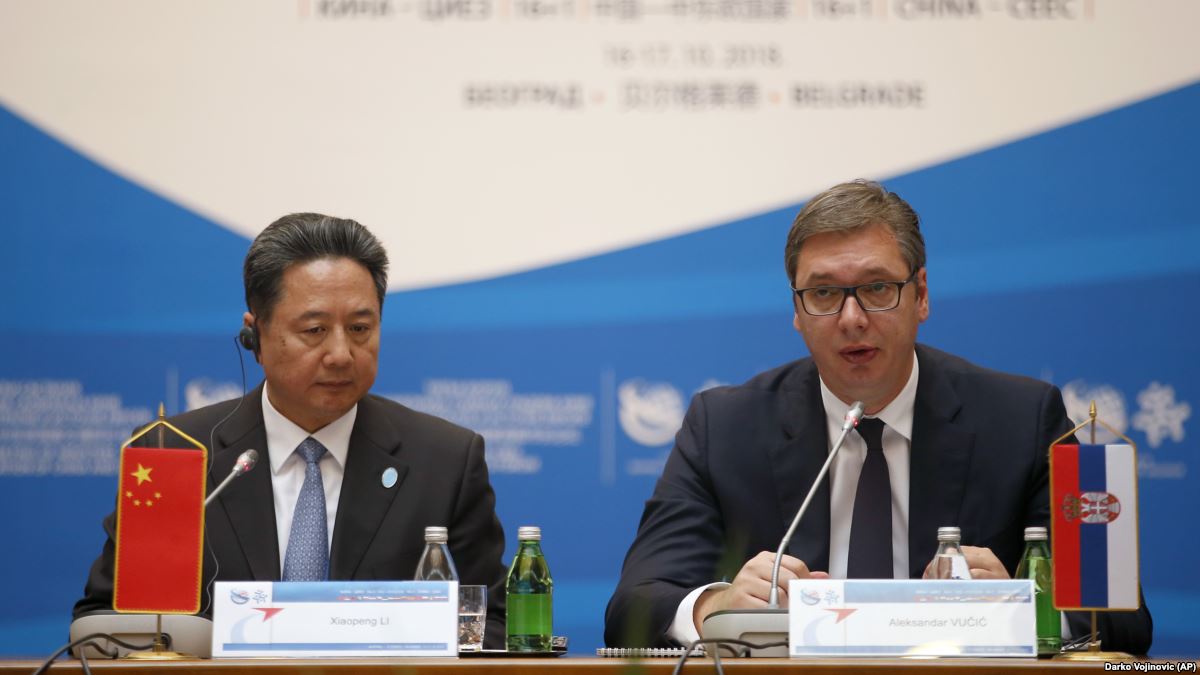 Opening the third Summit of Transport ministers of China and 16 CEE countries held in the Serbian capital, Belgrade on October 16-17, the President of Serbia, Aleksandar Vucic addressed attendees, stressing that southeastern and central European countries need to get better connected. Having said this, Vucic added that "Serbia can be a European leader in infrastructure projects", aiding regional states get what they deserve having road wise.
"When you look at the territory of the former Yugoslavia, you can see there is no motorway or railway connecting Bosnia and Herzegovina with Serbia; the situation is similar with Montenegro and Romania and slightly better with Bulgaria and Macedonia", Vucic noted.
Indeed, the road networks of these countries fall back in progress compared to countries that have invested in modernising their infrastructure, thus safeguarding the security of drivers using them.
Vucic believes that by utilising the Chinese Belt and Road initiative, the aim can be reached. After all, accessibility and, in a way, interconnection of the states that are part of the initiative has been the core aim of it. The Serbian head of state simply depicted the actual truth, which, if it receives the necessary attention, will not only offer simple pleasures to tourists for example, but above all, faster delivery of commodities transferred by lorries using the existent road networks.
Quite often, the problem is not only or just the quality of the asphalt but the actual "highway" lanes' width. In numerous cases, there are no modern-day, safe highways at all. Two totally… simple lanes, no median strip (right now it is considered a luxury) separating (non-existent) opposing lanes of traffic on divided (also non-existent) roadways, and roads in terrible condition. In case there is a truck ahead of a driver, one can remain its "prisoner" till whenever the truck driver sees fit to allow the cars behind him to pass.
Serbian Deputy PM and Minister of Construction, Transport and Infrastructure, Zorana Mihajlovic who addressed attendees, too, agreed with Vucic, saying that thanks to the mechanism of co-operation between China and 16 Central and Eastern European countries, Serbia could be the European leader in implementing infrastructure projects.
Mihajlovic expressed her wish for the positive outcome of constructive and good conversations about ongoing as well as new projects, noting that Serbia will carry out investments worth nearly 9 bln euros with China.
Last but not least, according to the Serbian government, Minister of Mining and Energy and National Co-ordinator for Co-operation of the People's Republic of China and CEE countries, Aleksandar Antic pointed out that Serbia, "thanks to the strong friendly relations of the presidents of the two countries, has the most projects within the framework of the co-operation mechanism of China and 16 countries of Central and Eastern Europe."….. / IBNA
Main Photo: The head of state of the hosting country, Serbia, Aleksandar Vucic (R) and next to him, China's minister of Transport, Li Xiaopeng, October 16, 2018, Belgrade