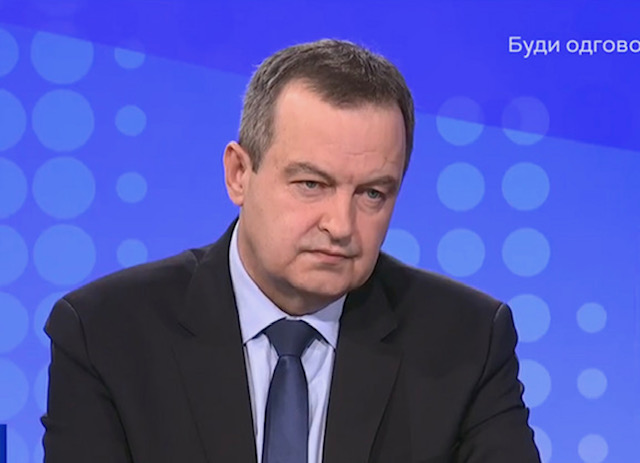 "I do not know if I will remain Foreign Minister in the future government of Serbia, I have not talked about it with President Aleksandar Vučič", said today the head of Serbian diplomacy and president of SPS, Ivica Dačić.
"Until the new government is formed, we are doing things of state interest; later whoever becomes minister will get to work", he told TV Prva.
He estimated that they have done many things together since 2012 and that there are results of this work.
"During this time you will also remember the result that 18 countries withdrew their recognition of Kosovo's independence, something that had never happened before", he said.
He added that the situation is difficult because the pressure will be mainly on Vučić to recognize Kosovo and show that if he does not do so, they could try to "push him off the road".
"That is why Serbia needs national unity", Dači είπε said, reiterating that the SPS and United Serbia are ready to continue their co-operation with Aleksandar Vučič./ibna