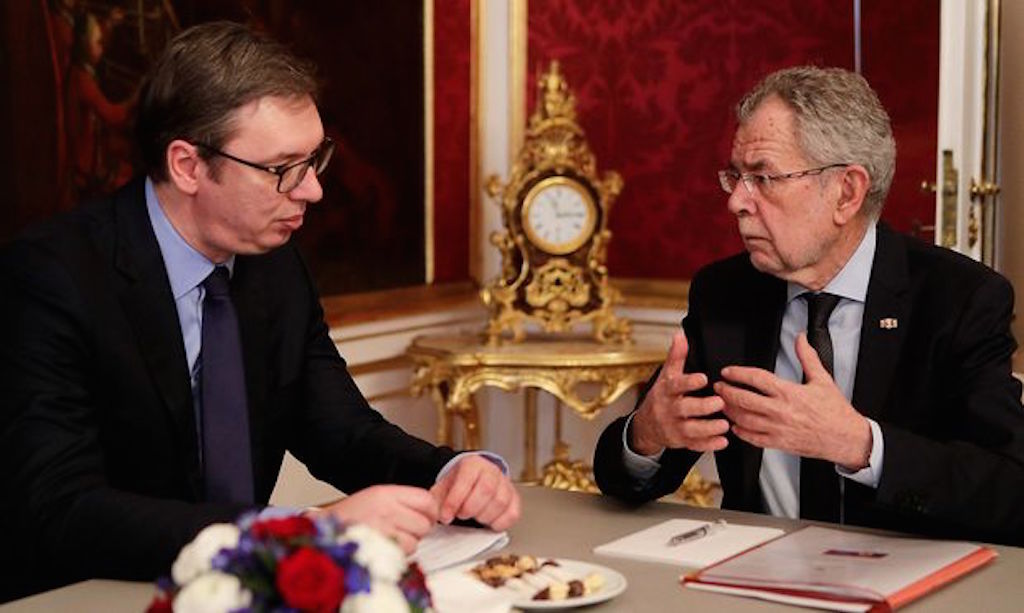 Serbia is the leading candidate for joining the European Union, claimed Austrian president, Alexander Van der Bellen.
Upon beginning his two-day visit to Belgrade he said that the EU should open new chapters in accession negotiations with Serbia, in December. Van der Bellen added, however, that the "open border issue must be resolved" before the country enters the Union.
"We all know that candidates have to finish their homework and I appeal for understanding in this regard. The Union must to insist that all open bilateral issues should be resolved before granting the membership", he underlined, referring to the Kosovo dispute, after meeting with Serbian president, Aleksandar Vucic.
Van der Bellen, whose country currently presides over the Union, stressed that the EU has not set the special preconditions for Serbia and Kosovo, "but it has (similar) experience with Cyprus, Slovenia and Croatia and does not want them be repeated".
Austria would approve any kind of peaceful and mutually agreed resolution accepted by both Belgrade and Pristina, he said.
When asked to comment on the possible territory swap, Van der Bellen said that "experts have different opinions about it". "However, if there is a peaceful and (mutually) agreed solution, we will gladly support it", the Austrian head of state underlined.
Vucic said that Van der Bellen told him Serbia must resolve the Kosovo issue before it joins the EU because the "EU cannot import new problems". Nevertheless, Vucic emphasised that this precondition for Serbia "was nothing new".
The Serbian president stressed that there is a "strong friendship" between Serbia and Austria, while his guest noticed that Serbia enjoys larger economic growth than Austria…. / IBNA
Main Photo (File): From Vucic's (L) visit to Vienna inFebruary 2018, Austrian president Alexander Van der Bellen