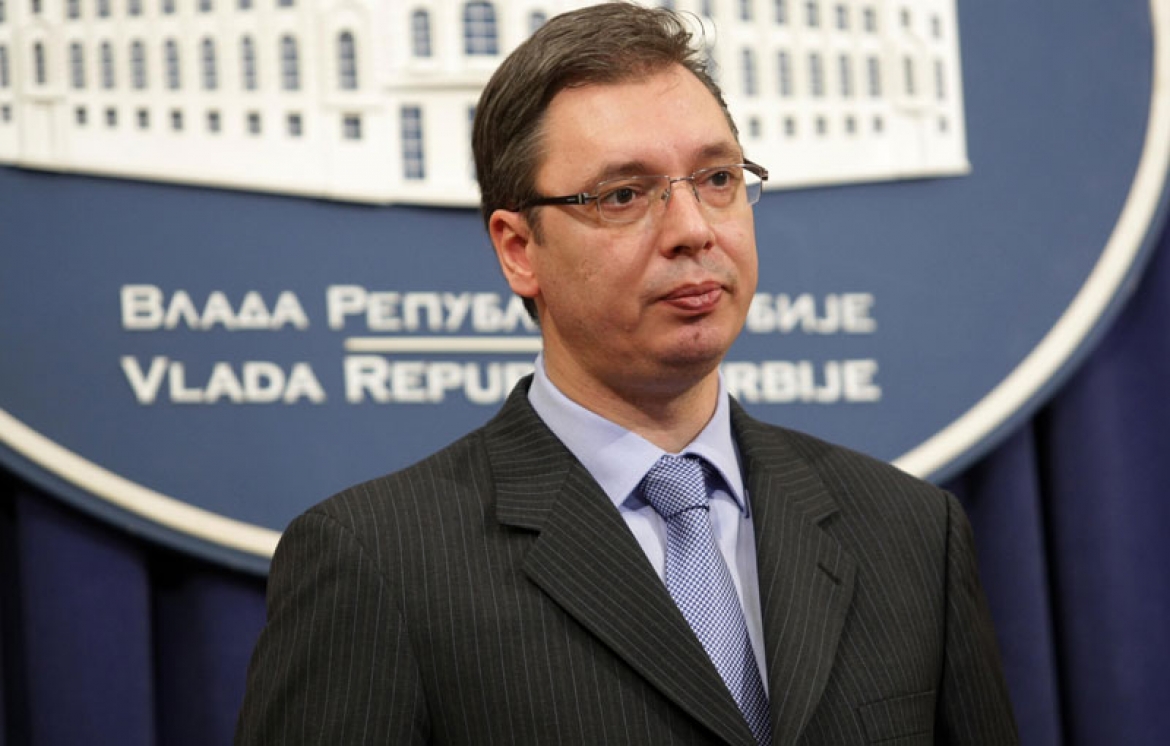 Serbia has many friends, but Hungary takes a special place among them, Serbian President Aleksandar Vucic said on Monday in Senta, northern Serbia.
Vucic was there, together with Hungarian President Janos Adler, to attended the marking of 320 years since a battle fought between Austrians and Ottoman Turks.
According to Vucic, the current relations between Serbia and Hungary are "the best they have ever in history."
"Such relations are not the result of coincidence or somebody's diktat, but of the fact Hungary and Serbia have responsible governments and presidents who have been able to recognize who their best neighbors are, and how much the economy can affect the closeness of two peoples," Vucic said.
According to him, Serbia and Hungary are connected by much more than the Danube, and the 151 kilometers of their common border.
"These connections date back to the distant past. Serbs have lived in in the territory of today's Hungary since the Middle Ages, and Matica Srpska was founded in Budapest in 1826, as our oldest cultural institution," according to Vucic – who added that between 250,000 and 300,000 ethnic Hungarians now live in Serbia, primarily in the northern province of Vojvodina.
He said that Serbs in Hungary and Hungarians in Serbia are both at home.
"I am proud of Hungarians from Vojvodina and Serbs from Hungary. Hungary should be our main ally. Serbia has shown through its work that it is on its way to the family of European peoples, and through centuries our path to Europe has been via Budapest and Vienna," he said.
Vucic added that his country "will know to appreciate the friendship of Hungary."
"Hungary's support means a lot to us, we will continue to build good relations with neighbors, because a strong Serbia means a strong Balkans and the whole region. Serbia knows who its friends are, it knows how to value its friends and repay good with good," Vucic said, describing "the friendship between the two nations" as "inextricably strengthened"./IBNA
Source: B92