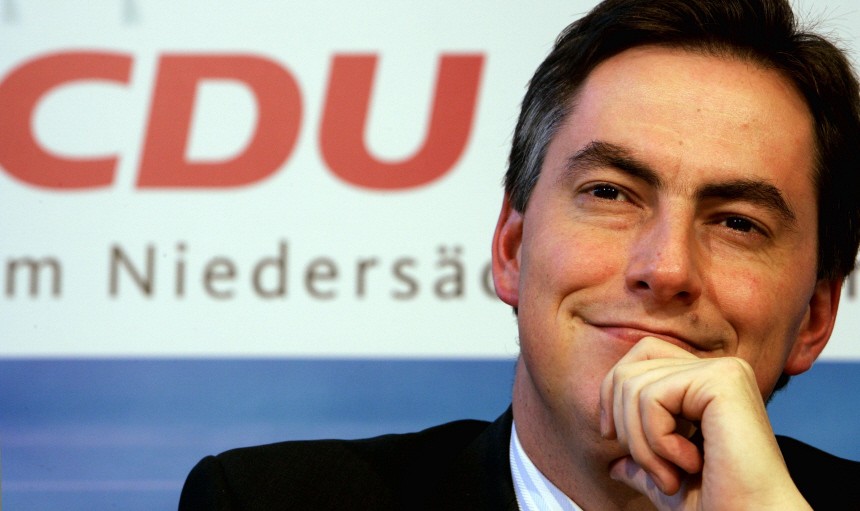 Belgrade, January 9, 2015/ Independent Balkan News Agency
By Milos Mitrovic
Serbia should proceed implementing internal reforms and harmonize its foreign policy with the positions of the European Union, European Parliament rapporteur on Serbia David McAllister (photo) stated in the first draft of the resolution on Serbia.
This foreign-political harmonizing includes the positions on Russia, McAllister rendered, according to Tanjug news agency.
Unlike EU countries, Serbia did not imposed sanctions against Russia over Ukraine crisis.
"The Parliament (European) praises the commitment of the Serbian government considering European integrations and socio-economic reforms active implementing", it has been stated in the document which is to be adopted by EP Foreign Policy Committee later this month.
The draft of the resolution states that the "consistent implementation of the reform laws represents the key indicator of the integrations process success"; it also underlines that "further progress in judiciary reform is necessary for opening 23 and 24 negotiating chapters" which refers to Serbia-EU accession talks.
"We call Serbia to harmonize its foreign and security policy with the EU including politics towards Russia regretting the fact that Serbia did not joined restrictive measures against Russia", resolution draft states.
Considering dialogue between Belgrade and Pristina, McAllister's draft ascertains that the process has been down-at-heal in 2014 due to elections in Serbia and Kosovo. "We underscore that the framework for the negotiations in Chapter 35 requires progress in other chapters and that Chapter 35 should be among first to be opened".
Serbia has officially started accession negotiations with the EU in January 2014; however, not a single chapter has been opened so far dominantly due to Union's insistence on the full implementation of the Brussels Agreement between Belgrade and Pristina. The progress in this regard has been delayed because of political crisis in Kosovo, Serbian officials stress.
McAllister has praised Serbia for improving relations in the region especially singling out Albania's Prime Minister's visit to Belgrade in November 2014. Serbia has also been praised for adopting Strategy against discrimination and successful performing Pride Parade in September.
Regarding fight against corruption, draft resolution states that "leaking of the information from investigations into media represent serious source of concern due to violating presumption of innocence and it should be reviewed according to the law".
Concern over deterioration of media freedom in Serbia including threats to journalists has also been expressed in the document; its final version will be adopted by the EP in March.
Photo: sueddeutsche.de