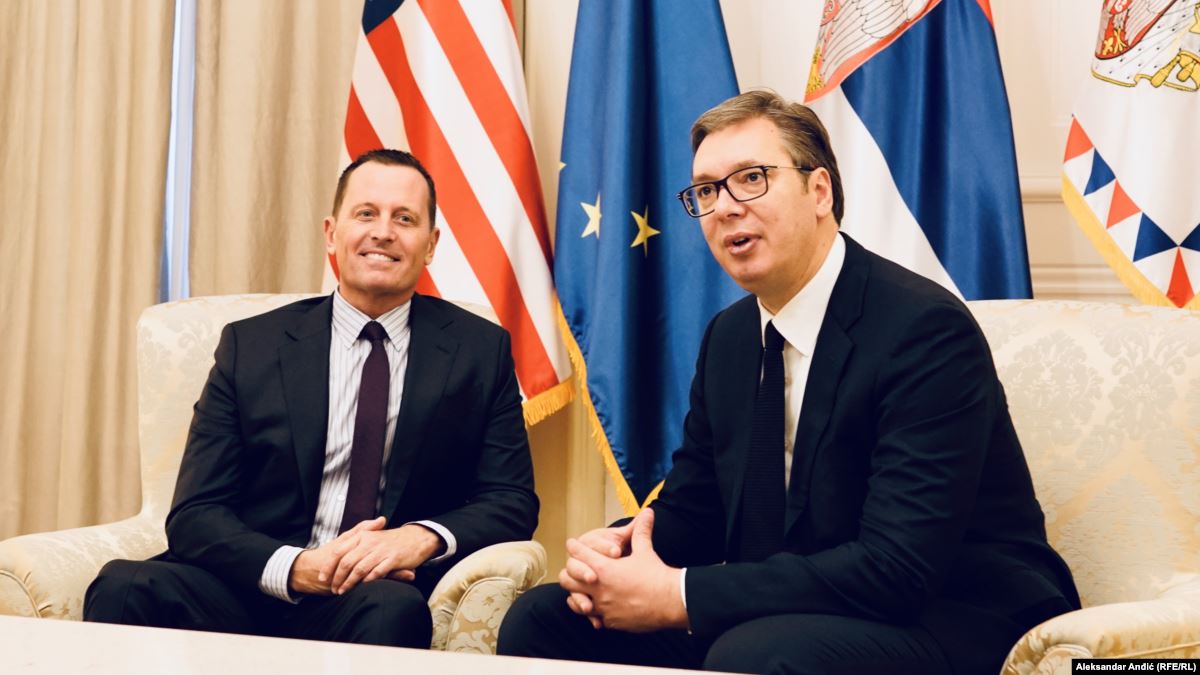 Richard Grenell, the US President's special envoy for the Belgrade-Pristina dialogue, arrives in Belgrade today to speak with Serbian President Aleksandar Vučić and Prime Minister Ana Brnabić, accompanied by 13 other US officials.
Grenell is coming to oversee the implementation of the articles from the document that was signed on September 4 in the White House, while yesterday he was in Pristina, where he discussed the same issue with the officials there.
"Grenell will talk to President Vučić about the economic normalization of relations between Belgrade and Pristina. He is accompanied by Adam Bohler, director of the International Development Finance Corporation (DFC), with whom Serbian Prime Minister Ana Brnabić will sign a joint statement, according to information from Blic".
The main topic of the visit is the opening of the office of the new American International Development Finance Corporation (DFC) in Serbia. Discussions during Grenell's visit to Belgrade will focus on other points of the agreement from Washington, which, according to the same sources, Grenell wants to start and implement as soon as possible.
According to Grenell, a document was often signed and then remained a dead letter on paper, as was the case with the Brussels agreement. That's why Grenell does not want to leave anything to chance. The Americans have a much more serious approach than Brussels did.
Grenell and Bohler will also meet with representatives of the Serbia-Pristina Chambers of Commerce and company directors.
The meeting with President Vučić will take place at 14:00 (local time), followed by the signing of the joint statement and then the press conference.
Ana Brnabić and Adam Bohler will sign a joint statement stating that both sides intend to commit to implementing the agreement signed in Washington.
"The memorandum will state that both Serbia and the DFC will faithfully implement the investment promotion agreement, and that both sides will identify projects that will contribute to the economic normalization between Belgrade and Pristina, which will financially strengthen the entire region".
The United States has proved far more effective than the European Union, which only woke up when Washington took a more serious initiative. Without a second thought, America supported the idea of ​​"Mini Schengen" because it sees it as a basis for the progress and development of the whole region and Pristina will soon join this process, in accordance with the White House Agreement.
The United States is reportedly pressuring Bosnia and Herzegovina to also join the initiative./ibna