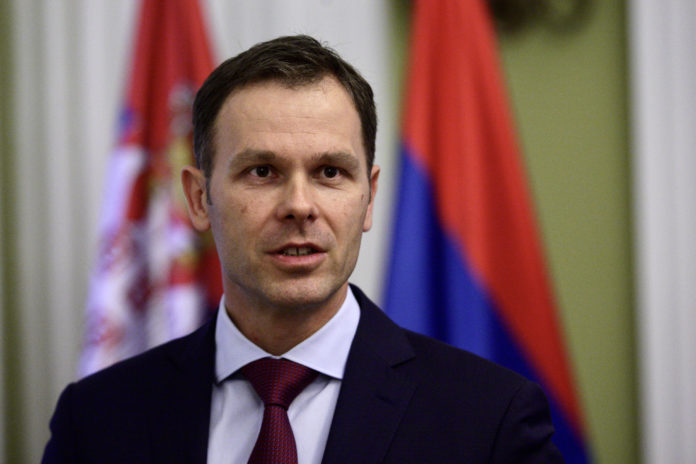 Finance Minister Sinica Mali said Serbia is making efforts to fight for every job and help small businesses in need.
"The whole world is facing the biggest financial crisis ever. We have come up with strong and comprehensive measures to support the economy", Mali told Pink Television.
Within 12 days, Serbia has come out with measures to support our economy, with 600.8 billion dinars, which is half of the country's annual budget, he said.
"Only six countries have taking such extensive measures; only the United States, China, France, Germany, the United Kingdom, perhaps another country and Serbia", he said.
According to him, due to the economic power, the state was able to withstand the weight of the crisis.
"We would not have the opportunity for these measures if we had not implemented the reforms, if we did not have the power to support our economy with 5.1 billion euro to overcome this crisis", Mali pointed out
The Minister also called on entrepreneurs to use the help.
"And then, together, slowly, as the borders open, as the economy start to move, we will see if we can decide to and if we can help elsewhere", Mali said.
According to him, the measures were adopted jointly, with "unity and solidarity".
"We are fighting on two fronts, one is the fight for the economy and the other for our lives", he said, adding that Serbia was succeeding on both fronts, thanks in large part to Serbian President Aleksandar Vucic.
Mali also said that the United States and other countries are talking about the need for the economy to open as soon as possible, and noted that foreign companies from France and Germany are asking to know when the economy will start operating in Serbia due to companies operating here.
Mali defended the public support measures, because he argued that the money spent would certainly return to the Serbian economy.
"Tomorrow we will approve a balanced budget, which will include all these economic measures and the payment of the minimum income will start in the first week of May. We are also adopting a 100 euro grant for every retired Serb citizen. We will automatically grant 100 euros to each. We will start on May 15 and then we will give the opportunity to other adult citizens to apply if they want the 100 euro", Mali added./ibna