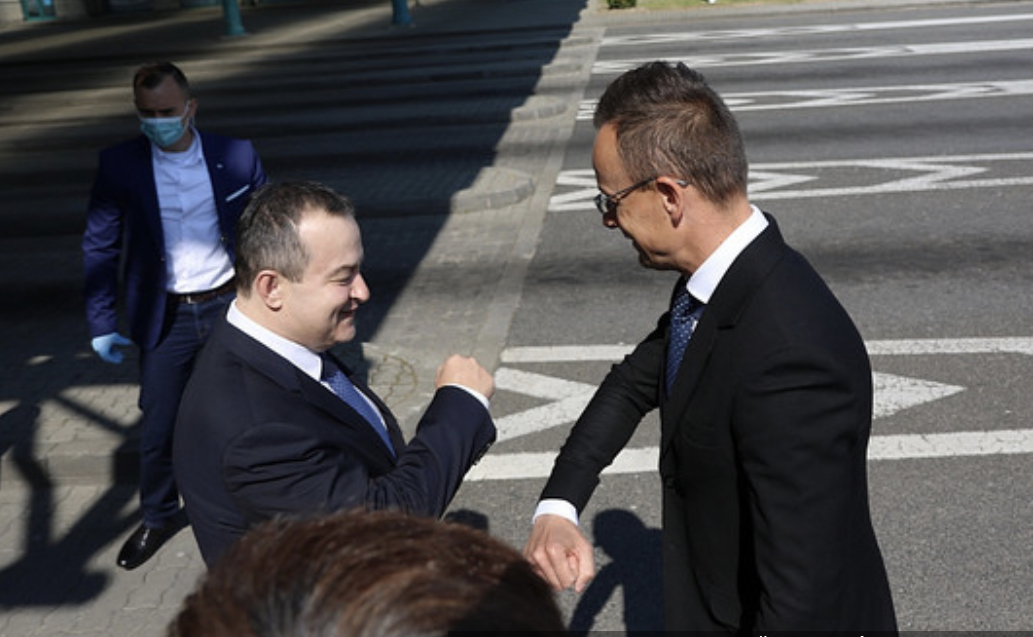 Citizens of Serbia and Hungary residing in border towns and work or farm in the neighboring country will be allowed to continue their work uninterrupted starting today, after the two neighboring countries adopted a decision and reached an agreement.
The agreement was confirmed by Serbian Foreign Minister Ivica Dacic and his Hungarian counterpart Péter Szijjártó from the Horgoš border crossing point.
According to the agreement, citizens of Serbia and Hungary will be allowed to work within a 50 kilometre radius, and they will be able to move across from the border points of Horgoš – Reske, Kelebija – Tompa and Bački Breg – Hercegsanto.
"Citizens who move must be able to provide two documents; a residence permit card and a work certificate in the neighboring country. They will be tested for symptoms and their temperature will be taken at the border. The measure was approved not only for Hungary, but for everyone in the region, but was adopted following a friendly proposal by Hungary", Ivica Dacic stated.
The Serbian Foreign Minister added that "everything is pointing towards the normalization of the situation" and that more intersections would be opening soon to facilitate everyday life.
"I thank Hungary for helping us by providing 200,000 protective masks, 10,000 working uniforms and for organizing the repatriation of our people from abroad. We have shown once again that co-operation between Serbia and Hungary is the strongest in the region", Dacic underlined.
Hungarian Foreign Minister Péter Szijjártó said that the sooner Serbia recovered financially and was strengthened by the effects of the coronavirus crisis, the better it would be for Hungary.
"All major Hungarian companies, and this is good news, will support the strengthening of the economy in Serbia. Development investment in Voivodina will continue, with 86 billion forints having been allocated so far. The construction of the Belgrade-Budapest railway and of the particularly important Szeged-Subotica-Baja section continue, as well as the construction of the gas pipeline, since credit lines have been opened in Hungary for Hungarian companies investing in Serbia". /ibna