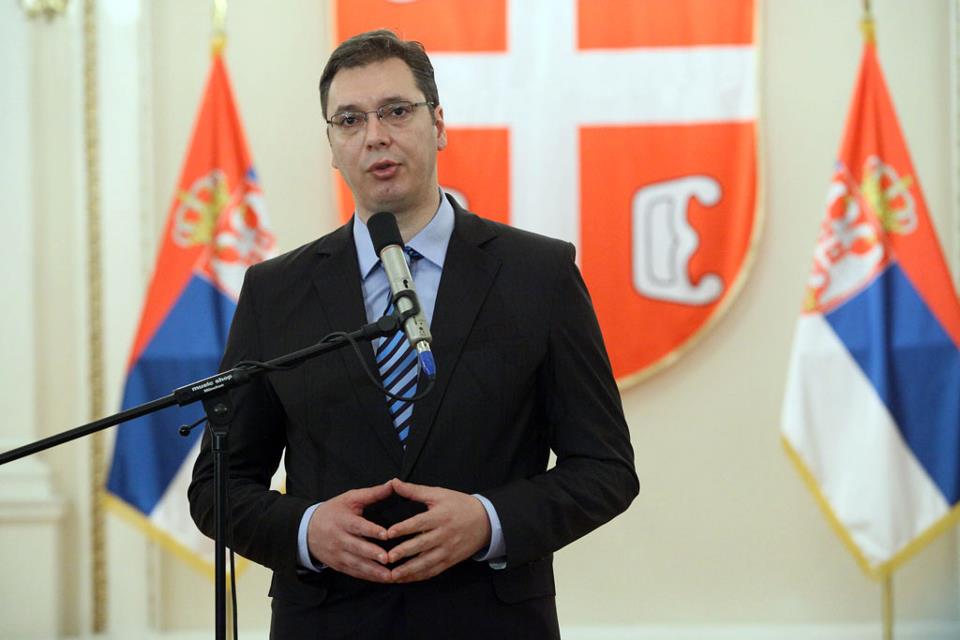 By Milos Mitrovic – Belgrade
Serbia would respect European Union's "will" – it would not offer subsidies to Serbian companies to export their products to Russia, but at the same time the government would not impose any sanctions against Russian Federation, prime minister Aleksandar Vucic said today.
Vucic held media conference, a day after government announced that it has received EU's "demarche" for its plans to encourage Serbian companies to increase the export to Russia following Moscow's decision to impose counter-sanctions against West over Ukraine crisis.
However, Vucic explained today that he has received aide-memoire which is informal document unlike demarche.
"Two days ago EU Delegation's mission in Belgrade deputy head Oscar Benedict gave me aide-memoire which informs the government of Serbia that it would be necessary to refrain from supporting any trade activity (with Russia) and especially from subsidies", Vucic said.
EU considers that using such measures would be "unfair and hostile" and contrary to EU policy which is aimed at the stabilization of the situation of Ukraine, Vucic remarked.
Vucic reiterated that Serbia would not impose any sanctions against Russia stressing, however, that EU is country's bigger trade partner than Russia.
Serbia is not involved in conflicts in Ukraine and is "fed with its own conflicts", Vucic said. He added he did not understand "a word" in EU's aide-memoire.
"Solidarity with EU members… Nobody asked us when they have been imposing sanctions against Russia, neither when counter-sanctions (Russian, against EU) followed", Vucic said.
Prime minister underlined that he does not expect any EU sanctions against Serbia. Vucic also expects, as he said, that EU would fulfill its promise and open 32 and 35 chapters in its accession negotiations with Serbia. These chapters are related to budget spending control and the process of the normalization of the relations between Belgrade and Pristina.
Serbia, Vucic said, would have a highest economic growth in Europe in 2016.  "There's no reason for worry. Be cheerful and joyful", Vucic concluded.
Serbian state-owned media have stressed that EU was "satisfied" with Vucic's response to aide-memoire.