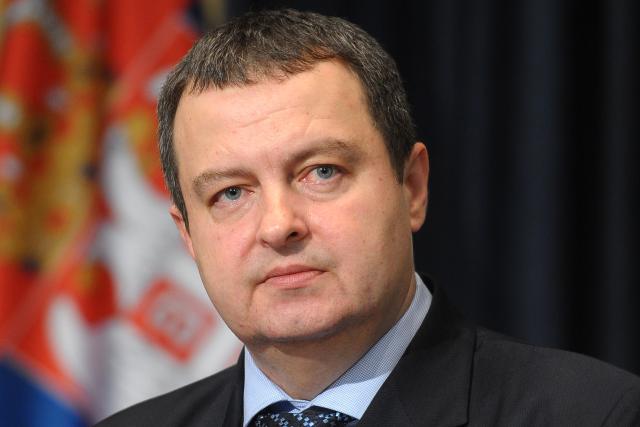 Belgrade, December 29, 2015/Independent Balkan News Agency
By Milos Mitrovic
Serbia would do its utmost to finish accession negotiations with the European Union until 2018 or 2019, Foreign Minister Ivica Dacic said today. In his words, the ratio of the plan is to make Serbia "formally and legally" ready for decision on its full fledged EU member, Dacic said in the interview for Radio Belgrade 1.
Earlier this month EU opened the first chapters in the accession talks with Serbia, almost two years after the process formally started.
EU top officials, including European Commission president Jean-Claude Juncker and Enlargement Commissioner Johannes Hahn have said several times that there would be no further enlargements of the Union until 2025.
Dacic recalled that Serbia's advancements in Chapter 35, which refers to the process of normalization of the relations between Belgrade and Pristina would be essential for the progress in the rest of the negotiating portions. He added, however, that even within the EU "it is not clear" what all of Chapter 35 includes.
"Serbia has not been asked to change its position towards Kosovo; the legally binding agreement on normalisation of the relations between Belgrade and Pristina does not mean the recognition of Kosovo (by Serbia)", Dacic repeatedly said.
Serbian Foreign Minister, who is also OSCE Chairman, said that Serbian Presidency in the organisation was – and still is – positively assessed by "most important international factors", "including United Nations Security Council, OSCE member states, EU, Russia, Ukraine and other countries".
"I will remind you that at the moment when Serbia took the Presidency, the war in Ukraine had been raging, it was an enormous crisis. Now, the situation is significantly different. OSCE peace-keeping mission and trilateral contact group keep the situation relatively under control", Dacic said adding that the international position of Serbia has also improved.