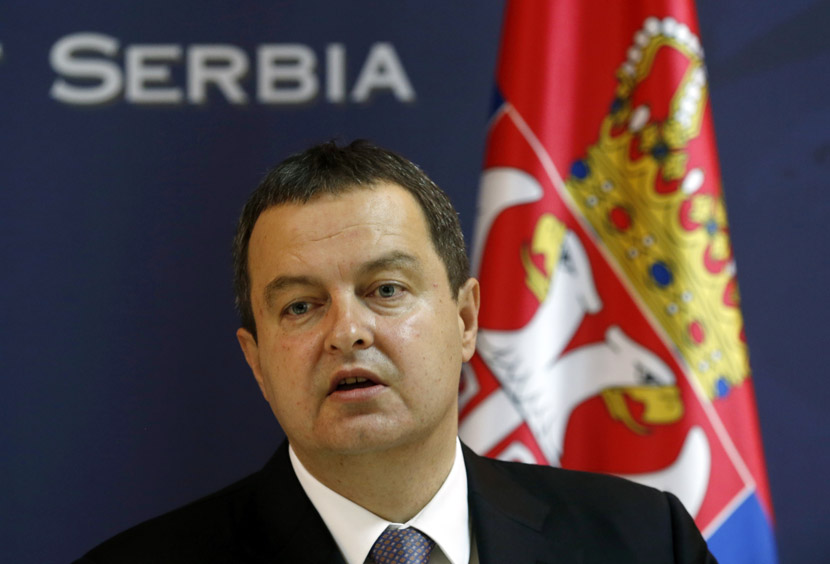 Belgrade, October 13, 2015/Independent Balkan News Agency
By Milos Mitrovic
If Kosovo becomes an UNESCO member, the next step could be application for the Council of Europe, Serbian Foreign Minister Ivica Dacic said commenting UNESCO's Executive Board decision to put Pristina's membership request on its agenda. According to Dacic, who says that the decision made on Monday does not represent a defeat for Serbia, "all Kosovo non-recognizing countries are faced with significant pressure". "Everybody who does not recognize the independence of Kosovo is a friend of Serbia", Dacic told national television (RTS) today.
Foreign Minister underlined that Serbia would continue its activities in order to prevent Kosovo from becoming an UNESCO member ahead of the next Executive Board session on October 21. He recalled that several "big countries" have opposed the Board's decision, namely Russia, Cuba, China, Spain, Argentine and Brazil. In Dacic words, there are many more countries which are against Kosovo's UNESCO membership.
"We work day and night, reaching our friends which are exposed to enormous pressures", Ivica Dacic said adding that he was especially thankful to Italy which has decided not to support Pristina's move. "Every country that votes against Kosovo is our friend, because it shows what risk it takes", he stressed.
UNESCO's Executive Board's decision was unprecedented because it was made without voting and consensus, Serbian ambassador in UNESCO Darko Tanaskovic said earlier. If Kosovo becomes a member, Serbian monasteries would face Albanization – "the attempt to fit (Serbian) cultural heritage into artificial and non-existing cultural identity of Kosovo", ambassador Tanaskovic emphasized.
The possible decision on granting Pristina UNESCO membership could be made by the majority in Executive Board, while final confirmation could be adopted by the organization's General Conference in November. Earlier this week, Prime Minister Aleksandar Vucic said that Belgrade would "struggle wholeheartedly, with law and justice to defend what belongs to Serbia".