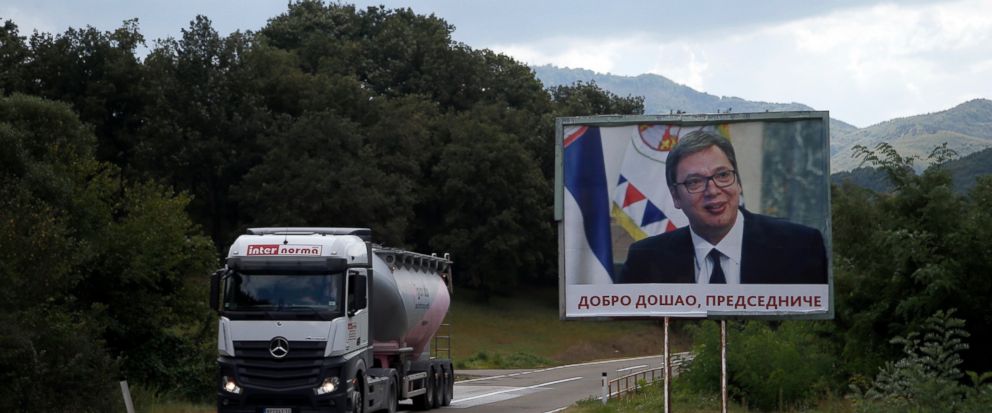 The European Union's top officials have condemned Pristina over introducing additional 100 percent tariffs on products from Serbia and Bosnia and Herzegovina, demanding its immediate revoke. However, Serbia expects concrete steps of the EU, not only statements said interior minister Nebojsa Stefanovic.
Pristina's move was an obvious reaction of Kosovo's failure to become Interpol member at the voting in Dubai earlier this week.
Kosovo interpreted the voting results as the consequence of a "Serbian savage campaign".
"The action of Pristina is aimed to oppress Serbs in Kosovo", Stefanovic told TV Pink today. "It is an irresponsible act that creates instability in the whole region", he added.
The moves of Pristina put into question the purpose of the dialogue on normalization of the relations between the two sides, Stefanovic said. Pristina previously imposed 10 percent tariffs on Serbian products. The measures was also condemned by EU institutions.
At the same time, Stefanovic thanked the representatives of all countries who have voted against Kosovo's Interpol bid. "If Kosovo had entered Interpol, the organization would be profoundly devastated", interior minister claimed.
On Wednesday, EU's high commissioner for foreign policy reacted on Pristina's tariffs decision. "The government of Kosovo should immediately revoke its decisions on imposing tariffs on products from Serbia and Bosnia and Herzegovina", Federica Mogherini said.
EU enlargement commissioner Johannes Hahn spoke in similar tones.
Pristina's move, which endangers free trade, was contrary to its bid to become an EU member state.
But Kosovo's deputy prime minister Enver Hoxaj said that the decision has been made in order Kosovo to protect its vital interests amid Serbian "aggressive campaign at the international stage".
He accused Belgrade for undermining the normalization process.
Serbian president Aleksandar Vucic, yesterday called for an extraordinary meeting of the National Security Council, which decided not to react by imposing counter-measures against Pristina.
"We want to show the distinction between responsible and irresponsible behavior", Vucic said./IBNA