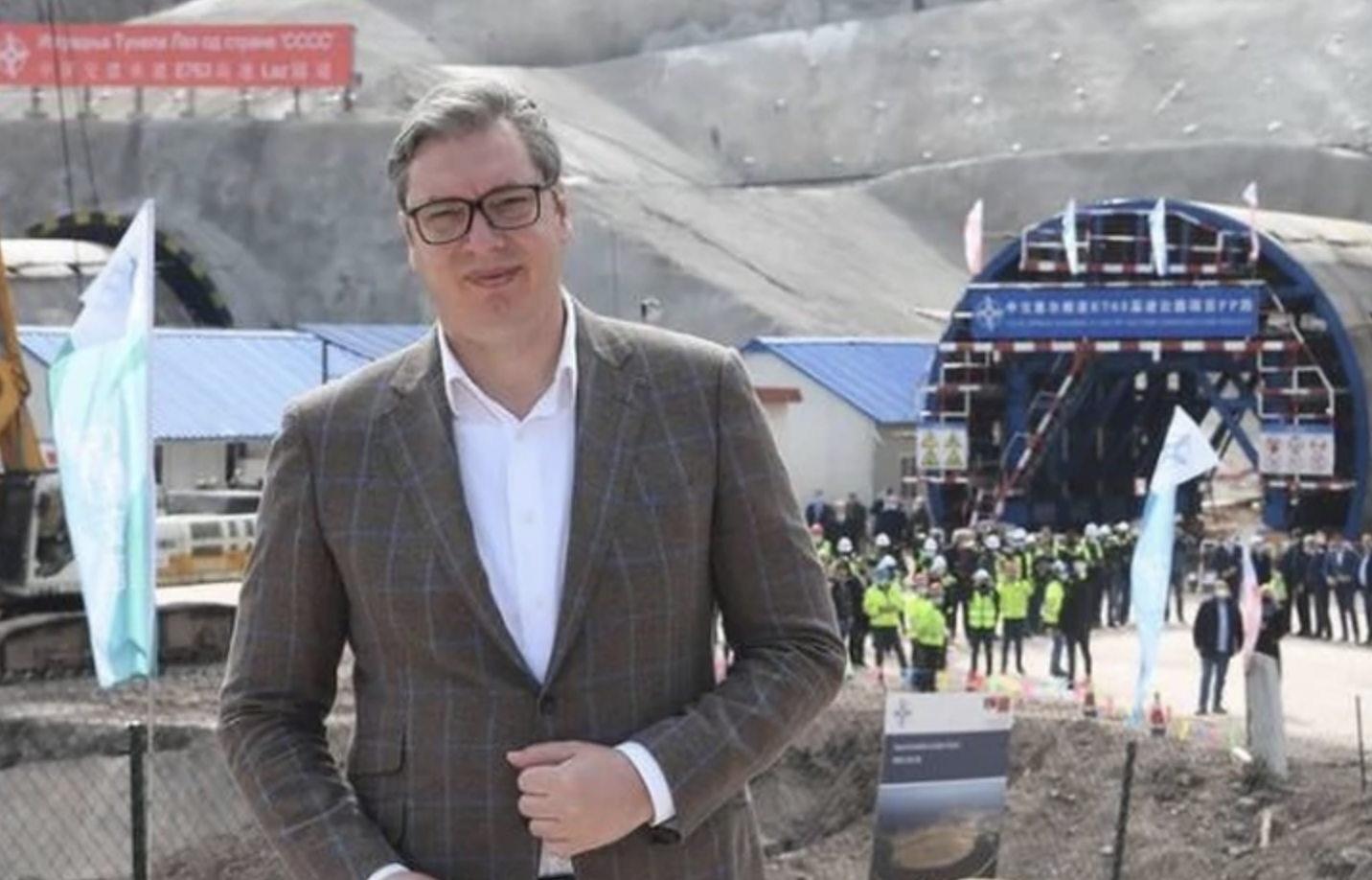 If one believes that fears in the Western Balkans will be resolved with the defeat of Serbia, this is impossible, Serbian President Aleksandar Vučić said on Thursday during a tour of the Miloš Veliki motorway.
He said he did not believe that recognizing Kosovo's independence would contribute in any way to stabilizing the region.
He called Pristina's announcement regarding Kosovo's security forces having a base in the southern part of Kosovska Mitrovica irresponsible.
"This is neither the first nor the last attempt of the Albanian side to show they can do whatever they want, without any responsibility," he said, adding that the most important thing is to maintain stability and peace in Kosovo and Metohija.
Asked about reports circulating across various media outlets regarding Minister Nebojša Stefanović and former Foreign Minister Dijana Hrkalović having done nothing wrong with the wiretapping scandal, Vučić said "everything will become clear."
As he said, "these media outlets defended Belivuk and many others, saying there was no evidence."
"And everything will become clear. We will see who acted legally and who acted illegally, so let citizens judge for themselves. You will see in the coming days and weeks, and I am definitely ready," Vučić said, adding that he was "all for the authorities doing their job."
Asked to comment on a statement by Montenegrin Vice President Dritan Abazovic a few days ago, when he asked the EU for help in repaying Chinese loans in order to rid Montenegro of Chinese influence, Vučić said he should not criticize China.
He also stressed that this country is "a very friendly country to Serbia, with which we have never had any problems." /ibna