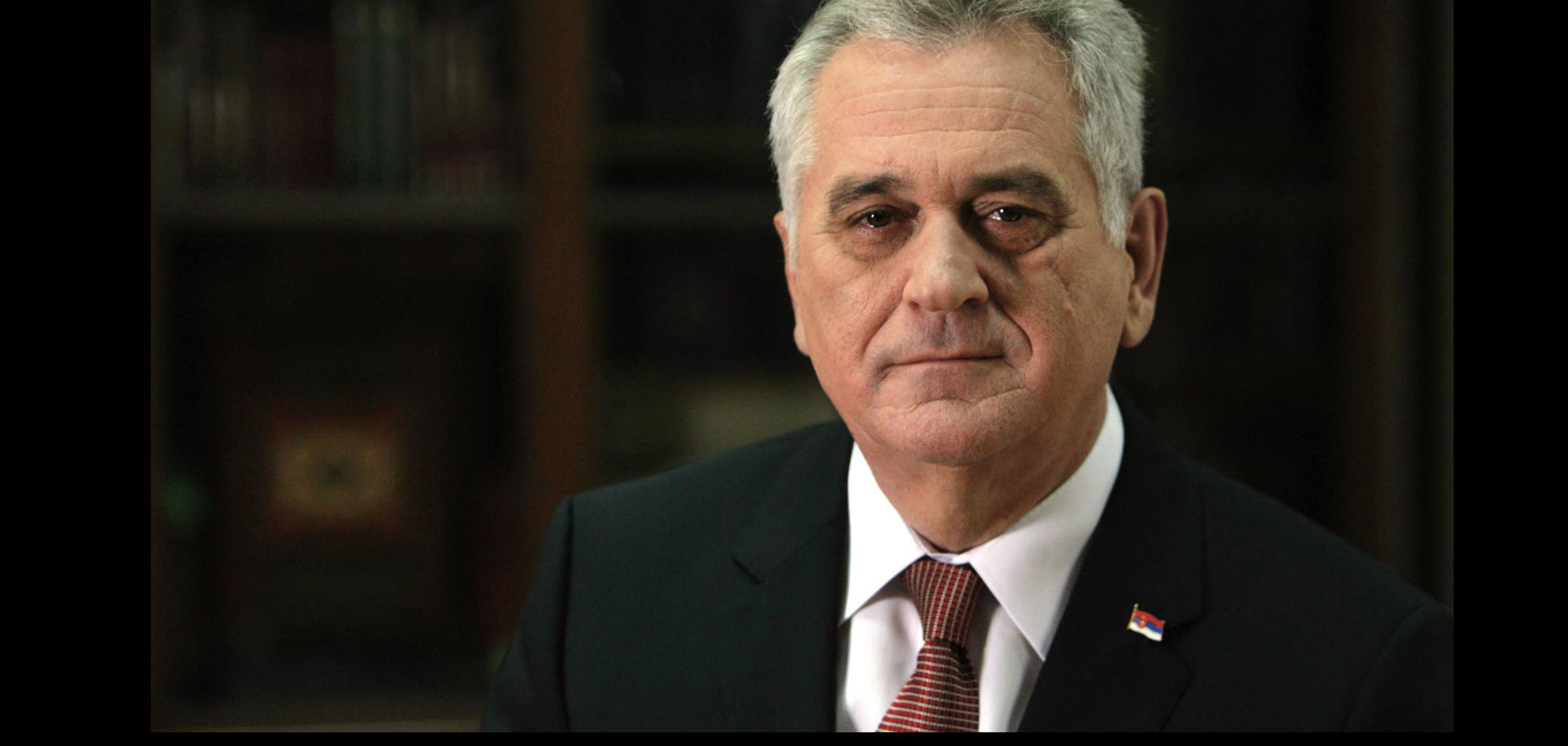 Belgrade, January 22, 2015/ Independent Balkan News Agency
By Milos Mitrovic
"I think the presidents should be locked up in a room until they come up with a solution," Serbia's President Tomislav Nikolic said in the interview for BBC, alluding to leaders of Russia and the European Union, involved in Ukraine crisis.
British public service stated that "Serbia certainly has the credentials to act as honest broker in the dispute that has arisen over the conflict in Ukraine", explaining that Serbia "has just completed its first year of formal negotiations to join the EU… but it is maintaining its strong ties with Russia and refusing to implement sanctions".
"It's like having two children – you can't disown one of them… we cannot sever our traditional ties with Russia. Our people would never forgive us", Nikolic said.
BBC recalled in its report that Serbia has recently taken the annual chair of the OSCE, which is currently monitoring the situation in Ukraine. "Mr Nikolic admits that his country is in an awkward situation, with two of its most important partners at loggerheads, and he sees it as a major challenge. But he hopes Serbia can help the EU and Russia remember their common interests".
The report remarks that "if a solution to the crisis could be found, it would also reduce the pressure on the government in Belgrade to align its foreign policy with Brussels". "The further Serbia moves towards membership of the EU, the harder it will become to take a diplomatic line out of step with the Union's common policy".
Nevertheless, President Nikolic was not optimistic considering the dynamics of Serbian accession towards the EU. "Who knows", he commented after the reporter mentioned 2020 as Serbia's target to join the block.
"I'm happy with Serbia's pace of meeting the requirements – and how the EU has been treating us… but the pace seems to be slow and it's not down to Serbia to make it any quicker. That's up to the EU".