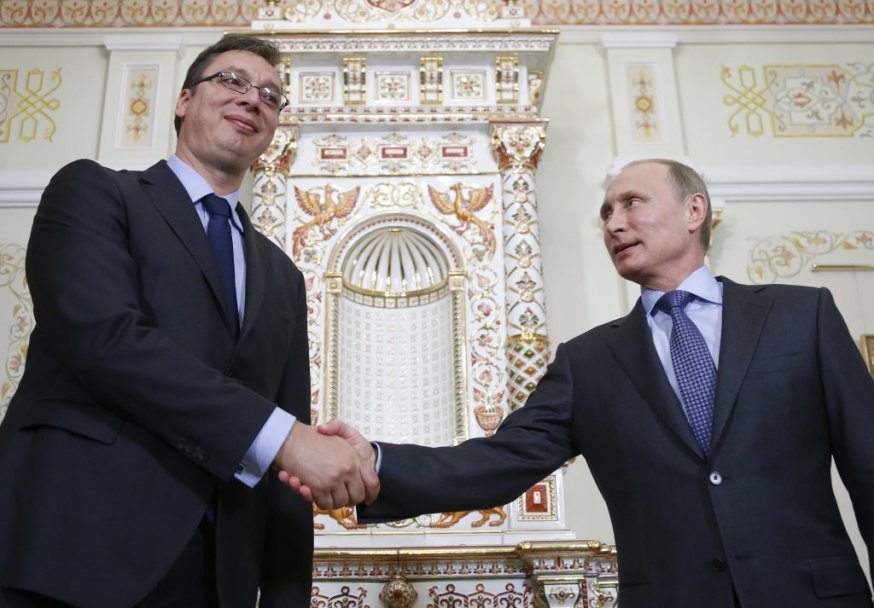 By Milos Mitrovic – Belgrade
On 19 October a monument of the last Russian emperor Nicholas ll Romanov would be erected in Belgrade's central Kralja Milana street, Belgrade city manager Goran Vesic said today.  The date practically coincides with Russian president Vladimir Putin's visit to Belgrade scheduled for October 20.
Last month, during his visit to Moscow, Serbian prime minister Aleksandar Vucic announced that Putin would attend the ceremonies on the occasion of 70 anniversary of Belgrade's liberation from Nazi occupation.
Beta news agency reported that the monument would be put up in the park near the Russian Home in Serbian capital.
Amid growing tensions between Russia and West over Ukraine, Serbia still strives to maintain good relations with both European Union, whose member it wants to become, and Moscow. During premier's visit to Moscow, the contract on constructing the part of Russian gas pipeline South Stream in Serbia has been signed.
Last week Russian ambassador to Serbia Alexander Chepurin said he was surprised with the news that an inquiry has been launched over the privatization of Serbian oil company NIS, partly bought by Russian Gazprom Neft in 2008. After an urgent meeting with Chepurin, following ambassador's reaction, Vucic underlined that Belgrade "will know how to protect the relations between Serbia and Russia".
Serbia did not join EU launched sanctions against Ukraine. Its official position considering the crisis is recognizing the territorial integrity of Ukraine without imposing sanctions to Russia. Analysts and foreign diplomats indicate that Serbia would have to decide between West and Russia. However, Vucic and other Serbian officials, including foreign minister Ivica Dacic, deny that pressures on Belgrade exist.
Goran Vesic said that erecting the monument would mean paying respect to Russian ruler who has saved Serbian army in First World War.
"Whereas the allied forces have been hesitating whether to send their ships to transport Serbian soldiers (in Albania) or not, Nicholas Romanov has threatened that Russia would withdraw from the war. The initiative for erecting the monument has been launched immediately after the war, but the realization comes almost after a century", Vesic said adding that the monument is Russian donation.