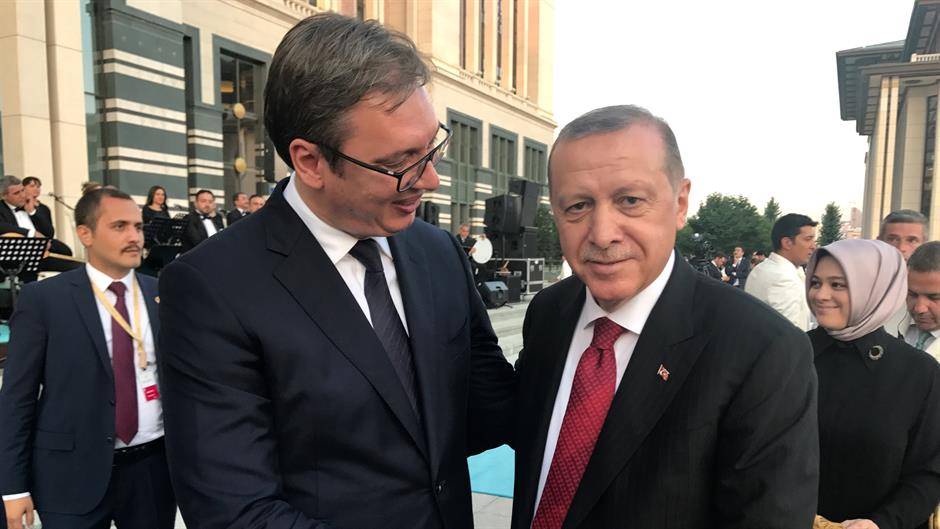 Serbian President Aleksandar Vucic received a letter on Tuesday from Turkish President Recep Tayyip Erdogan, noting that he was convinced that the effective measures taken since the onset to combat the COVID-19 pandemic would help tackle the crisis by minimizing losses.
"I am confident that the effective measures you have taken since day one to combat the COVID-19 pandemic will help overcome this crisis with the least possible losses". I wish you every success in your efforts and I hope that the medical equipment we will send you this week, in addition to the test kits we provided to you earlier, represents our support to our Serbian friends in their fight against the pandemic", Erdogan notes in the letter.
In his letter to Vucic, calling him an Honorable President and a dear friend, Erdogan underlines: "I would like to express my sincere condolences for the loss of your citizens, including Deputy Environment Minister Branislav Blažić, due to the COVID-19 pandemic, which poses a great danger to the whole world", hoping that this difficult situation will be addressed as soon as possible.
Concluding, Recep Tayyip Erdogan wrote in his letter: "On this occasion, I would like to express my desire to host your Excellency in Turkey as soon as the crisis is over; I send you my warmest wishes for health and happiness to you personally, as well as for the happiness and well-being of your friendly people". /ibna