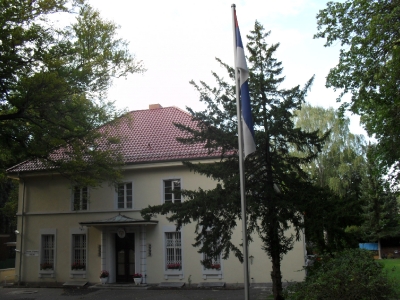 Serbian Ministry for foreign affairs has demanded from certain countries to enhance the security of Serbian diplomatic missions which are, according to intelligence agencies, under threat of "Albanian terrorists", Belgrade media report on Wednesday. Serbian embassies in these countries have received the instructions to raise security measures to the highest level, Vecernje novosti daily reports.
Earlier this week Serbian foreign minister Ivica Dacic said plans to attack Serbian missions because of arrest of former Kosovo Albanians rebels leader have been revealed. Ramus Haradinaj was arrested in France last week on the grounds of Serbian indictment against him. Serbia charged Haradinaj for war crimes.
Belgrade currently does not consider the withdrawal of diplomats and other embassies stuff, but they have been recommended to activate "special plans for crisis situations". Ambassadors are obliged to inform the ministry in advance on all their contacts and motions in order to get timely protection.
It has also been told to diplomats to avoid public manifestation and limit their motions at the lowest possible level, according to Vecernje novosti.
The ministry has demanded enhanced security from the governments of Switzerland, Turkey, Germany, Italy and Belgium where, according to intelligence, Serbian diplomatic or consular missions may be attacked. Belgrade also appealed on these countries to provide especial protection to the families of diplomats.
In these missions there are some 40 Serbian diplomats. The number of other stuff has been sharply limited due to austerity measures. For instance dormen in the embassies are in charge for the security; in some cases drivers are the "bodyguard" of the ambassadors, Belgrade daily reported today./IBNA
Photo: Embassy of Serbia in Berlin