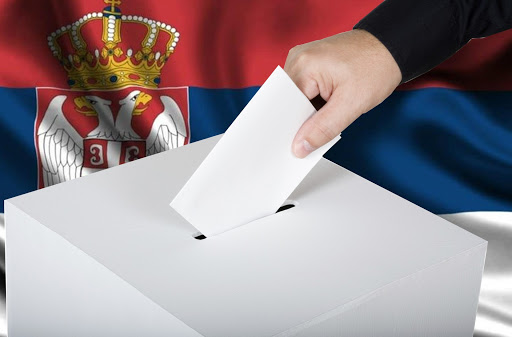 The date for the Serbian elections is being moved to July according to reports and statements, most likely on 5, 12 or 19 July. According to a senior government source, the initial plan was for elections to be held in September, but as the same source explains, things have changed.
Parliamentary elections were scheduled for 26 April, but due to the coronavirus pandemic and the need to protect citizens from the spread of the virus, it was decided to postpone the elections.
According to the decision of the Electoral Commission, the election campaign for the parliamentary elections was not canceled but was suspended. This practically means that the elections will be held on the 41st since the state of emergency was declared in the country, and that means the election campaign will last 39 days plus 2 days of "electoral silence".
As for who has the right to run in the elections, the Electoral Commission of the Republic had approved 9 electoral lists until the declaration of the state of emergency, while there may be other candidates after it is lifted.
So far, the approved parties include the Serbian Progressive Party, the Socialist Party of Serbia, the Serbian Radical Party, the Alliance of Vojvodina Hungarians, the Victory for Serbia – Aleksandar Sapic, the For Kingdom of Serbia, the United Democratic Serbia, the Serbian Party Oathkeepers and the coalition under Muamer Zukorlic.
A few days ago, the leader of the Free Citizens Movement, Sergey Trifunovic, raised some eyebrows by talking about joining the PSG, stating that the movement could very well participate in the next elections "whenever possible". He also stated that he had "found the money" to register the party and that he would personally be participating in the collection of signatures.
People's Party Deputy Chairman and one of the SzS officials, Miroslav Aleksic, also addressed the public with a statement about a possible change in the decision to run in the elections. Aleksic claims that the SzS has not considered participating in the elections so far, but will give the idea some though if the elections end up being postponed until the autumn.
The Serbian parliament's session on the government's operations amidst the state of emergency is set to take place on Tuesday, while in regards to the main opposition, it was announced that it would comprise MPs from SzS, the Democratic Party and those who attached themselves to the United Democratic Serbia coalition, which was created to jointly defend the interests of citizens. It will be the first parliamentary session since the state of emergency was declared, and its abolition is not expected to be decided.
The Dveri Movement will decide today whether it will be participating in the Parliamentary Assembly.
All MPs will wear masks, gloves and special goggles, and the seat arrangements will be such as to avoid any possible contact. The plan is for the session to be as short as possible. /ibna