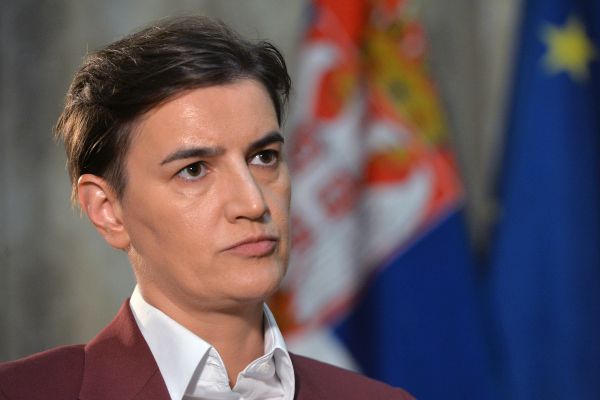 Serbian Prime Minister Ana Brnabic said in a statement that the meeting between the Belgrade and Pristina representatives at the White House on September 2nd would focus primarily on economic issues.
Brnabic also noted that this was a meeting on financial issues in which talks were interrupted, recalling that in the past there were discussions on the restoration of the Belgrade-Pristina airline, as well as the railway interconnection.
"These are mostly economic issues that we have always talked about and that President Aleksandar Vućić has insisted upon, not only in the talks with Priština, but also in the context of the mini-Schengen initiative which is in the interest of the whole region", Brnabic said while speaking to the press.
She stressed that she expects the international community to be clear not only in condemning the events related to Visoki Decani, but also in preventing the threat to Serbia's cultural, historical and religious heritage.
"I hope that all international actors, starting with UNESCO, through the EU, will be clear not only about the condemnation, but also about preventing our cultural-historical-religious heritage from collapsing, from being endangered, but surviving instead", Brnabić stated, stressing that this heritage was important not only for the Serbian people, but for the whole world. /ibna