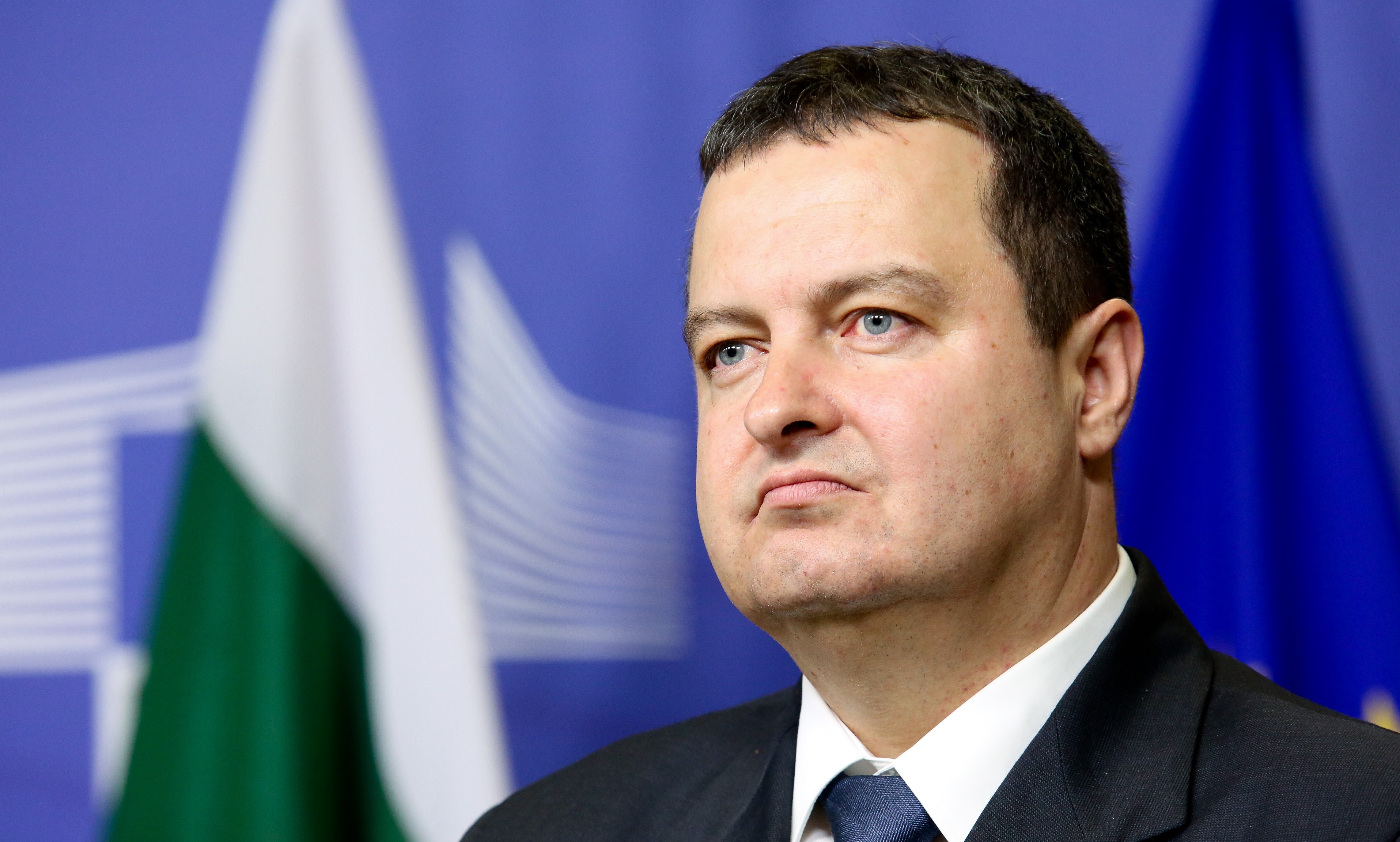 Belgrade, June 10, 2015/ Independent Balkan News Agency
By Milos Mitrovic
There are no pressures on Serbia in order to allow the United Nations membership for Kosovo, Foreign Minister Ivica Dacic says. Dacic also denied claims which suggest that Germany and other Western countries demand from Belgrade to give up from its special links with Republic of Srpska, a Bosnian entity.
In the statement for Danas newspapers today's edition, Dacic said that West doesn't request from Serbia to support constitutional reforms in Bosnia.
When asked whether Serbia would soften its relations with Republic of Srpska (RS) and support reforms, Serbian minister stressed that such demands are not on the table. The special relations between Serbia and RS will remain and Serbia will support anything which could be agreed by three constitutional nations in Bosnia".
According to Danas, German Chancellor Angela Merkel would hail regional cooperation in Western Balkans during her visit to Albania, Serbia and Bosnia in the first decade of July. Serbian officials don't expect special demands in foreign policy domain from Mrs Merkel, neither harsh rhetoric as it was the case during her visit to Serbian capital in 2011. Diplomatic sources claim that Merkel would underline that European Union has not forgotten this part of Europe, despite "problems" it is faced with.
What is out of the question is that German Chancellor would insist on full normalization of the relations between Belgrade and Pristina which is crucial for the progress in Serbia-EU accession negotiations.
"It is well known that Berlin dictates the dynamics of Belgrade's path to the EU; Belgrade cannot expect the opening of the negotiating chapters with the EU until Berlin is satisfied with the fulfillment of the Serbian obligations, especially considering Kosovo", Danas concludes.
Serbia officially started accession talks in January 2014. However, none of the chapters have been opened so far.