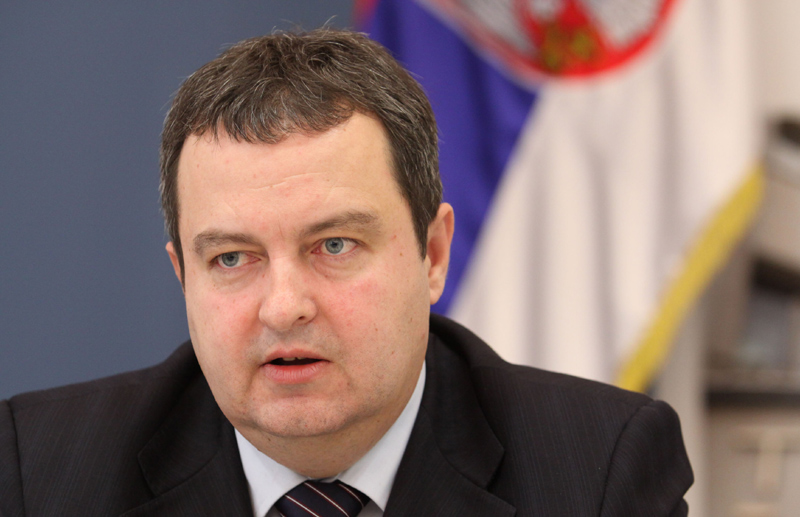 Belgrade, April 9, 2015/ Independent Balkan News Agency
By Milos Mitrovic
Serbian Foreign Ministry has sent a letter of protest to Albanian Ambassador in Belgrade over recent statement by Albanian Prime Minister Edi Rama. Ministry has also sent letter to United Nations Security Council and instructions to Serbian embassies and missions abroad, Foreign Minister Ivica Dacic said today.
Earlier this week, Edi Rama said that Albania and Kosovo will unite "in a natural manner" if European Union continues to "block" Kosovo's progress towards the membership. His statement provoked strong reactions in Serbia, while European Union Foreign Affairs High Commissioner and European Commission spokesperson Maja Kocijancic said that Rama's remarks were "unacceptable".
Dacic specified that Serbia demands from UN Security Council to distribute the letter as its own document. "The letter of protest has been sent to the Ambassador of the Republic Albania in Belgrade, stressing that the positions of the Albanian Prime Minister are unacceptable for Serbia; the statement (of Rama) represents one more in a row of provocative remarks from highest political representatives of Albania, which harm bilateral relations of Serbia and Albania and affects overall relations and stability in the region", Dacic said. Rama's remark can be interpreted as a "dangerous call for changing internationally recognised borders in the region", Serbian Minister concluded.
He added that Rama's statement was contrary to repeatedly declared orientation of both Serbia and Albania towards the good neighboring relations, cooperation, mutual understanding and common future in the European Union.
"Serbia expects from its partners in the international community to support the condemnation of Albanian government's president which harms the peace and stability in the region", Ivica Dacic emphasised.