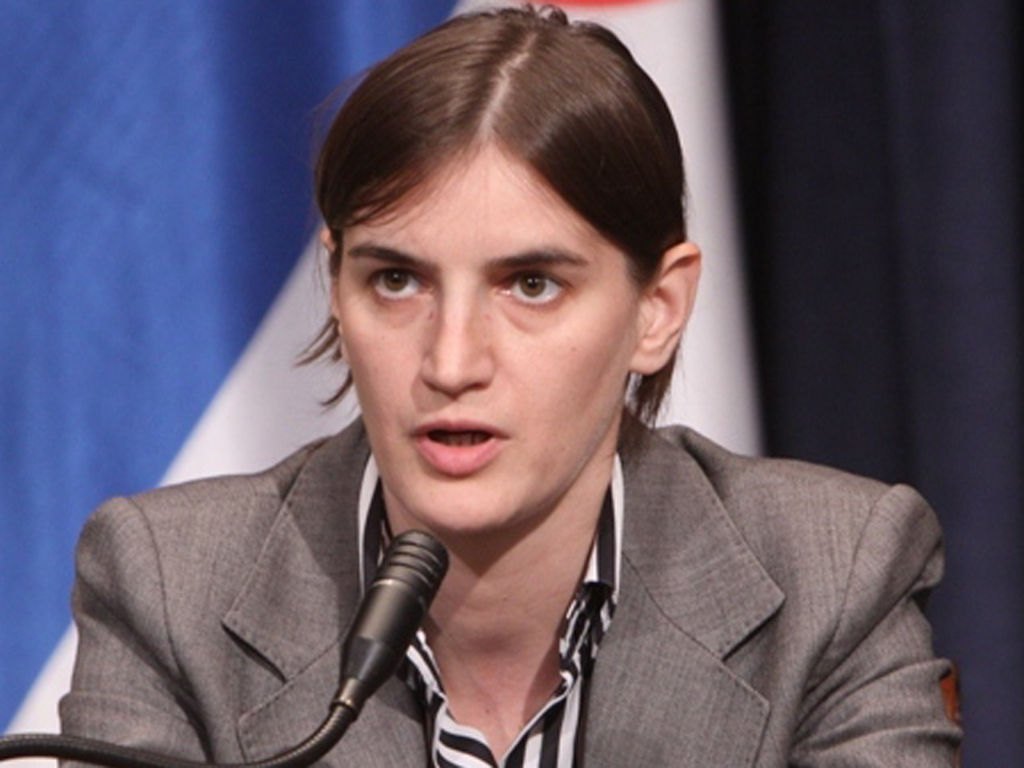 Prime Minister Ana Brnabic has announced that she had sent formal demand to the Central European Free Trade Association (CEFTA) secretariat with regard to Pristina authorities' decision to impose 100 percent additional tariffs on Serbian products.
"Starting from tomorrow (Wednesday) … they have 90 days to resolve the problem which Pristina has created", Brnabic said. If CEFTA fails to do so, Serbia would start legal process in the arbitration court, she added.
The same request has been sent to UNMIK, as the signatory of CEFTA for the territory of Kosovo and Metohija, premier said. "We expect fast reaction of both secretariat and UNMIK", she went on and stressed that Belgrade "would continue to fight against the breaching of international agreements".
Brnabic reiterated that Serbia would not impose counter-measures against Pristina. "We will proceed to co-operate with our partners in the region, primarily with Bosnia and Herzegovina which is also affected with irrational acts of Pristina", she concluded.
Earlier on Tuesday, European Union's spokeswoman Maja Kocijancic has repeated Brussels' position that Pristina should "immediately" withdraw decision on raising taxes against the Bosnian and Serbian goods.
The EU's position was clear from the beginning – the taxes represent the breach of CEFTA and Stabilization and Association Agreement (SAA) between EU and Kosovo, Kocijancic said.
"The authorities in Kosovo should withdraw these measures immediately. All actions, measures and statements which are provocative and offensive are deeply disturbing and do not contribute to the dialogue which leads to the normalization of the relations (between Belgrade and Pristina)", Kocijancic said. The EU will continue to facilitate this dialogue, she added./IBNA