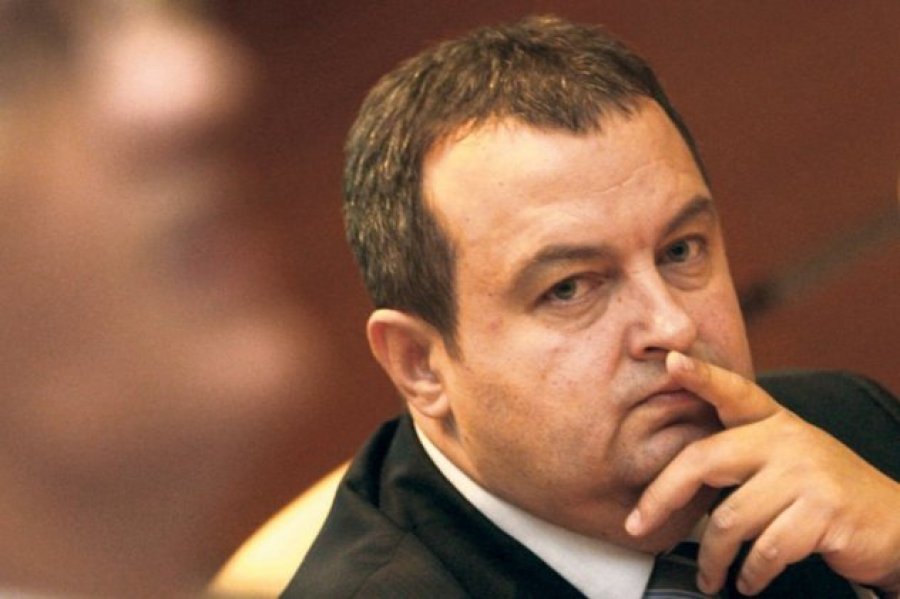 Belgrade, January 12, 2015/ Independent Balkan News Agency
By Milos Mitrovic
Serbia has delivered a demarche to Tirana on account to Albanian Prime Minister Edi Rama hanging the "Greater Albania" flag in front of his residence, Foreign Minister Ivica Dacic confirmed in the interview for Belgrade Danas daily.
News on Rama's house "decoration" appeared last week. Rama has visited Belgrade in November provoking incident at the media conference with his Serbian counterpart when hs openly "recommended" Serbia to recognise Kosovo. The visit came a month after the football match Serbia-Albania in Belgrade was abandoned due to violence provoked by installing "Greater Albania" flag on a drone above the pitch.
However, European Union believes that tensions between Serbia and Albania have calmed down stressing that Rama was first Albanian PM to visit Belgrade in almost 70 years. Brussels has also praised Belgrade for organising the visit.
Foreign Minister Dacic confirms Serbia opts for constructive bilateral relations. "We haven't done and we will not do anything that may jeopardize our relations with the countries in the region including Albania", Dacic underlined.
He added that Belgrade will react again in the case of a new "Greater Albania" flag appears. "But this does not prevent us to be a host to that Premier (Rama), to talk with them and to, most importantly, agree different forms of cooperation… to suggest the arrangements in mutual interest", Dacic explained. The disputed "Greater Albania" flag depicts the territory of Albania, and parts of Serbia including Kosovo as well as large swaths of Montenegro, Greece and FYROM.
"We respect others but we also demand others to respect us. We are not asking from others more than we are ready to offer them", Dacic concluded.
Serbia will, according to Dacic, strive for "markets, investments, smoother flow of goods and services, employment in the entire region, projects which connect us. And it's very important that we are the first to differentiate between these issues and daily political games dictated by current interests. For these reasons, our reactions have been based on common, civilised and democratic manners".
Dacic emphasised that the future of the Western Balkans would be in the development and avoiding conflicts. "We have already made huge step towards that aim".