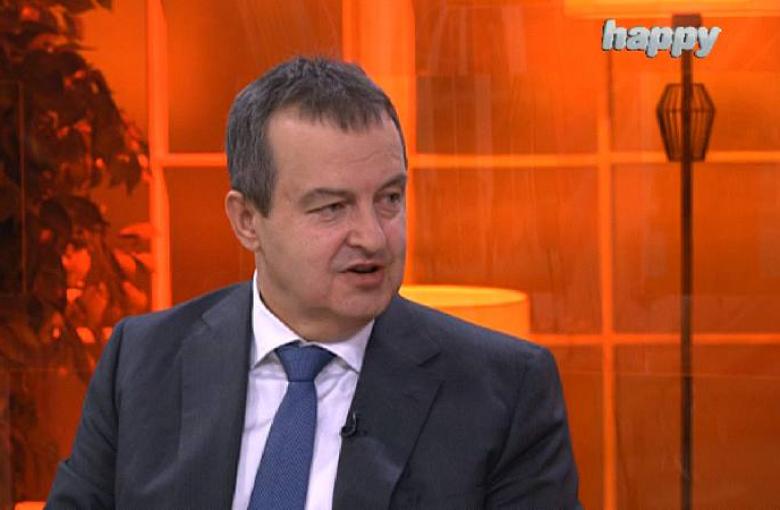 The First Deputy Prime Minister and Minister of Foreign Affairs of the Republic of Serbia Ivica Dačić made an appearance on Happy TV this morning, where he stated that he would be travelling within the day to Italy and he would head to Greece tomorrow.
According to the Serbian Foreign Minister, him and his counterparts will discuss the situation around the coronavirus pandemic, as well as the opening of the borders.
The head of Serbian diplomacy reminded that Sergey Lavrov, Minister of Foreign Affairs of the Russian Federation, will be visiting Serbia on June 18.
As Ivica Dacic put it, the "age of online diplomacy" is slowly coming to an end and there are indications that the issue of opening the borders, which remained closed due to the coronavirus, both in the EU and the Balkans and beyond, will be resolved by the end of this month.
"At the moment, there are no indications in the European Union about what it will look like. The EU will probably make a recommendation that citizens of the Union countries can visit each other and then a recommendation for the Schengen countries could follow. However, the question is which of them will apply to Serbia", Dacic added.
The Serbian minister also said that Serbia should conduct a "poll", that is, to have a talk with all foreign ministers, both within the EU and in the region and beyond, to see what their plan is for the traveling prospects of citizens of Serbia.
Asked if there was any information on whether Serbian citizens would be able to travel to Montenegro unobstructed from Monday, he said there was no such information and that currently the border with the country could only be crossed with certain permits, as is the case with Croatia.
"I have spoken to everyone and everyone is waiting for June 15 to see how the EU will regulate its external borders. A recommendation is expected to facilitate the measures for the candidate countries, but if that is the case, it does not mean that it will be valid", Ivica Dačić concluded. /ibna