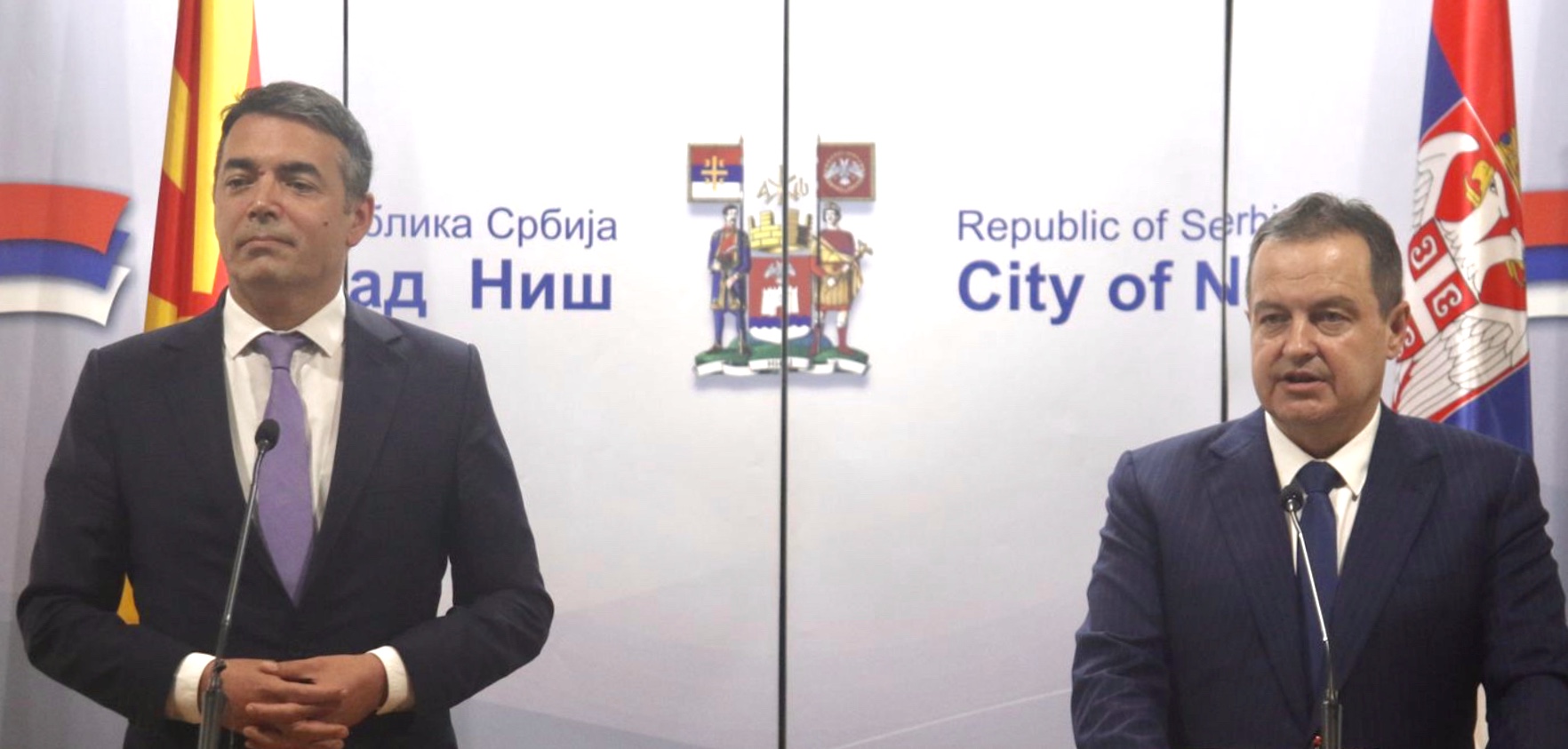 Serbian First Deputy Prime Minister and Foreign Minister Ivica Dacic met with his North Macedonian counterpart Nikola Dimitrov.
The two ministers met today in Nis to discuss the possibility of opening the borders by the end of June. Minister Dimitrov said the decision to open the border would depend on the epidemiological situation in North Macedonia and throughout the region. He also stressed the excellent co-operation between Serbia and North Macedonia during the pandemic through humanitarian aid, expressing hope that co-operation would continue even when "this terrible crisis" is over. Dimitrov recalls that Serbia and North Macedonia had a common past in Yugoslavia and he hoped for a common future in Europe
The host of the meeting in Nis, Minister Dacic, also expressed hope that the border between North Macedonia and Serbia would open by the end of this month.
The Serbian foreign minister recalled that Serbia had reached an agreement on the free movement across the borders with Bosnia-Herzegovina, Hungary and Bulgaria, while Greece announced that it would open its borders on June 15.
"We want to strengthen our relations with North Macedonia and welcome the decision of the European Union to start negotiations for the accession of North Macedonia to the European Union", Dacic said.
The Serbian minister also said, "We generally believe that the whole accession process should move forward faster and that the European Union should give us some perspective on how long we can think about joining the EU, but this is very difficult moment", while he announced that regular bilateral meetings would be held in order to create even better relations between Serbia and North Macedonia.
After the meeting at the City Hall, Dacic and Dimitrov visited the club where North Macedonians gather at Nis. /ibna