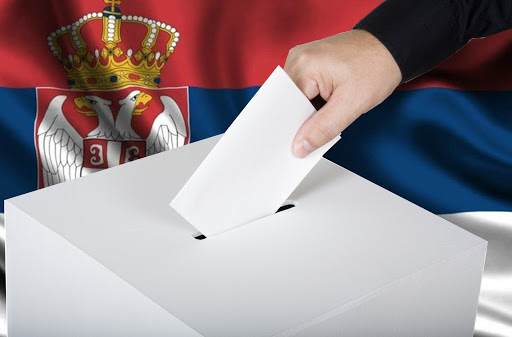 The non-governmental organization CRTA submitted nine reports to the Anti-Corruption Agency, seven of them involving cases of misuse of public funds and two of them involving Prime Minister Ana Brnabic and Nebojsa Zelenovic and their election campaign.
This is what the head of the organization's observers group Rasha Nedeljkov stated today, who noted that the Prime Minister also confirmed yesterday that he had received the report from the Anti-Corruption Agency, informing that it was submitted because Brnabic as the Serbian Prime Minister had urged citizens to vote for the SNS, while elections were officially announced on 4 March.
The CRTA, following the announcement for the elections, began a wide-ranging media monitoring which included nationwide television coverage, 15 local stations, the daily press and, as it notes, the first findings from February 10 to March 3 show that "the campaign started long before the campaign".
"We are neither the police nor the criminal prosecution and it is difficult to find evidence of voter suppression. So far, we have recorded about 50 cases which involved securing votes, while the most frequent cases of pressuring involved those working in the public sector", Nedeljkov said at a press conference.
In terms of media coverage, which has been followed since October 2019, three-quarters of the representation focus on the parties in power, Nedeljkov said, adding that he remained positive, as opposed to the main opposition which decided to boycott elections.
He explained that for the parties that announced their participation in the elections their presentation was neutral.
President Aleksandar Vucic and the Serbian Progressive Party received the most attention by being featured by 38% on national TV, in which their international contacts and his international interlocutors made appearances.
From the main opposition, according to Nedeljkov the one most often mentioned in the news is Dragan Dilas, who was however portrayed negatively on Pink television, while there was hardly any coverage by RTS. /ibna