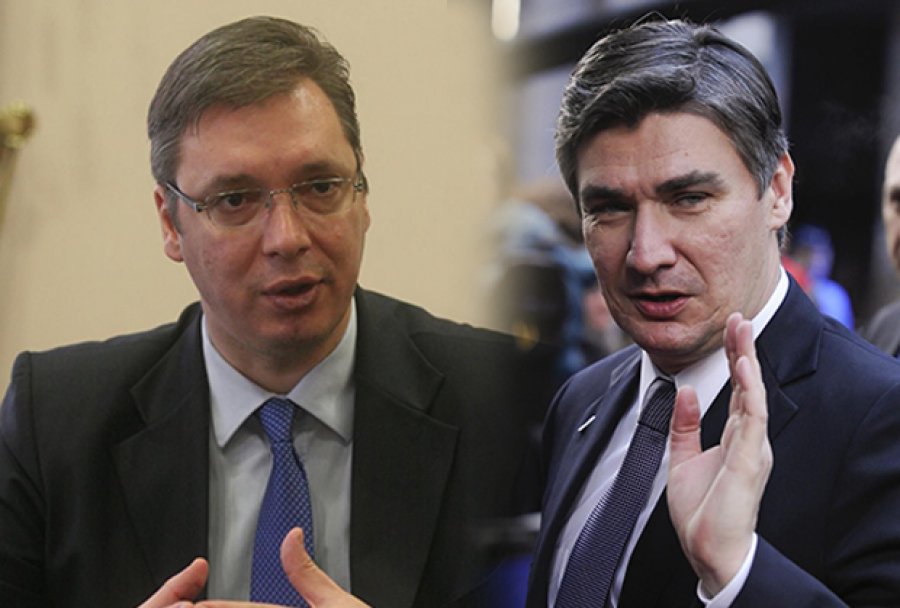 Belgrade, September 24, 2015/ Independent Balkan News Agency
By Milos Mitrovic
The ongoing refugees' crisis has affected the relations between Serbia and Croatia, causing it to deteriorate to the lowest level since the war in Croatia was ended in 1995.
Claiming that Belgrade and Budapest have made a conspiracy to direct all refugees to Croatia, Zagreb's first step was to block trucks from Serbia from crossing the border.
After talks have failed, Serbia responded by prohibiting imports of Croatian goods, starting today at midnight. Finally, the cabinet of Croatia's Prime Minister Zoran Milanovic banned both cars with Serbian plates and Serbian nationals to enter Croatia.
Serbian Prime Minister Aleksandar Vucic called the latest Croatian move "madness", adding that Serbia will not take any counter-measures.
In reaction to Croatia's remarks, Vucic said that the refugees have been going to Serbian-Hungarian border for five months and that the Hungarian premier Viktor Orban never called him to complain.
"It is just five days that these people are going to Croatia and this is because Hungary has used tear gas and finished the fence (on the border with Serbia)", Vucic stressed while talking to journalists in Belgrade.
He said that Croatia has violated EU's Stabilization and Association Agreement with Serbia and accused Zagreb for carrying out "economic aggression" against Serbia. On the other hand, his government's measures have been taken only to protect Serbia, Vucic said.
Vucic underlined that Serbia was shocked with the fresh Croatian step, but promised that Belgrade would not respond. Banning Serbian nationals to enter Croatia is madness, he emphasized.
When asked to comment Milanovic's statement about alleged conspiracy of Hungary, Serbia and Croatian opposition against his government, Vucic called it ridiculous.
"He could add that Vatican, CIA, masons, Serbia, Hungary and Croatian opposition have united against him", Vucic replied ironically.
At the same time, PM said he was ready to talk with his Croatian homologue.
In the separate interview,Vucic said that Croatian nationals "are welcome in Serbia and always will be".
Earlier today, Croatian Deputy PM Ranko Ostojic and his Serbian counterpart Rasim Ljajic had a fierce debate at the N1 TV. While Ostojic said that Croatia has banned Serbian cars from entering Croatia after Serbia was "unable" to stop the "mess" – protest of truck drivers from its side of the border crossing – Ljajic insisted that Croatia was responsible.
Ljajic suggested that approaching general elections in Croatia were the reason for Zagreb's moves.