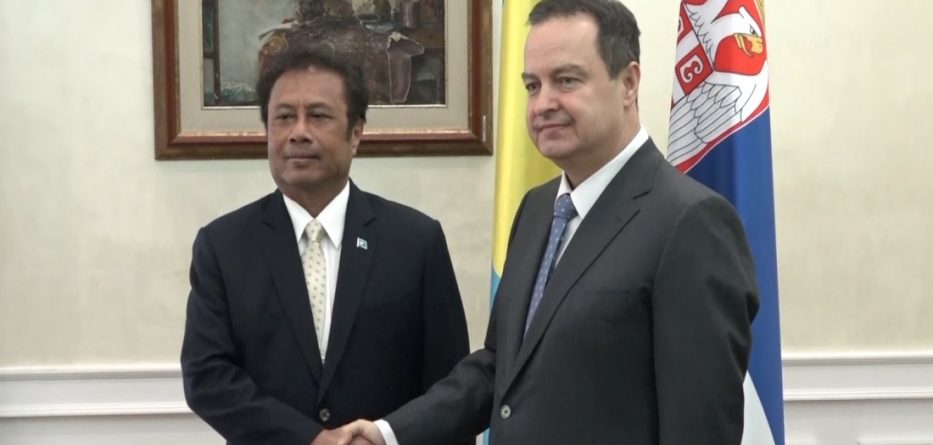 Serb diplomacy has continued to lobby against Kosovo's independence. Serbia's Foreign minister, Ivica Dacic has recently demanded the state of Palau to withdraw its decision for the recognition of Kosovo's independence.
The president of this country of 21 thousand people in the Pacific, Thomas Tommy Remengesau declared in Belgrade that this decision was taken due to the fact that Kosovo and Serbia still have pending issues to address.
"We had very little information on the situation in this part of the world. My predecessor has decided to recognize Kosovo's independence without realizing that this issue requires a peaceful process of dialogue", he declared.
As a sign of gratitude for this decision, Serbia has decided to lift visa restrictions for residents of Palau.
The Serb head of diplomacy, Ivica Dacic said that the lobbying campaign against Kosovo will not stop, announcing that other countries will also come to this decision.
Dacic and Serbia's Prime Minister, Ana Brnabic have sent letters to all countries who have recognized Kosovo's independence, including Albania, to withdraw their decision.
Authorities in Kosovo have declared that Serbia has revealed its true face proving that it's a source of destabilization in the region.
Meanwhile, so far Kosovo's independence has been recognized by 115 countries of the world. Kosovo has also become a member of 67 different European and world organizations. This just goes to show that Kosovo's integration in the international stage is an unstoppable process. /ibna/