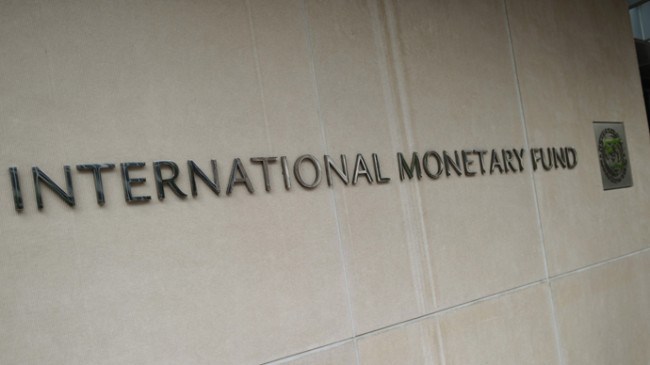 By Milos Mitrovic – Belgrade
Serbia's government is close to reach three years lasting arangement with the International Monetary Fund (IMF). The IMF mission came to Belgrade earlier this month and the deal will be announced at its final meeting with Serbian negotiating team, national television (RTS) reports.
Next step will be adopting 2015 budget draft that will be transferred to the parliament at the latest on 1 December Finance Minister DusanVujovic said.
For the first time the main issue in talks with the IMF are Serbian public enterprises. In this regard Prime Minister AleksandarVucic has claimed that that the government will do everything the IMF would ask, RTS reported. Vucic reiterated that in 2016 Serbian economy will reach the growth above 1, 5 percent, the assessment given by the Fund.
The government will do its best to fulfil the IMF demands "because this is good for our country", Vucic was quoted as saying. He expects "the strongest resistance "in the domain of public enterprises reforms.
PM stressed he is "afraid" of public enterprises reforms explaining that "long standing habits difficult to change" are in the focus of the problem.  He specified that the salaries in the public enterprises are the highest in the country, around 70.000 – 80.000 dinars (1 EUR – 120 dinars), while the average wage in the private domain is 39.000 dinars. "This is the enormous gap which country cannot stand", Vucic said adding "how to explain to trade unions leaders that public enterprises will face real reforms".
"Am I 100 percent positive that we will make it with the public companies? No, I am not. Therefore I will struggle as hard as I can to do this", PM underlined.
Finance Minister DusanVujovic specified that 640 public enterprises should be reformed.
Economy Minister ZeljkoSertic said that all public enterprises will receive "instructions with 19 priorities" in order to, first of all, make their plans for the next year. He added he was thinking on cuts considering business trips, sponsorships, grants, among other things.
By the end of November Sertic should announce the plan for 502 companies which have been offered for selling. IMF representatives said that after this the procedure for "another loan to support the reforms "could start. The loan could be provided in March.